Perfil d'alumini per a portes i finestres
Detall del producte
Opinió
Introduction of Aluminium profile for door & finestra
Send the inquiry or send us an email to tell me the requirements, we will customised it for you.
ChangYuan Aluminum can customized all kind of door &window aluminum profile for the overseas market, from the mill finished to anodizing, electrophoresis and powder coating. Aluminum profile is a product made of aluminum and other alloying elements. It is usually processed into castings, forged products, foils, plates, belts, tubes, rods, profiles, etc., and then processed by cold bending, sawing, drilling, assembling, and coloring. The main metal element is aluminum, which is added with some alloying elements to improve the properties of the aluminum.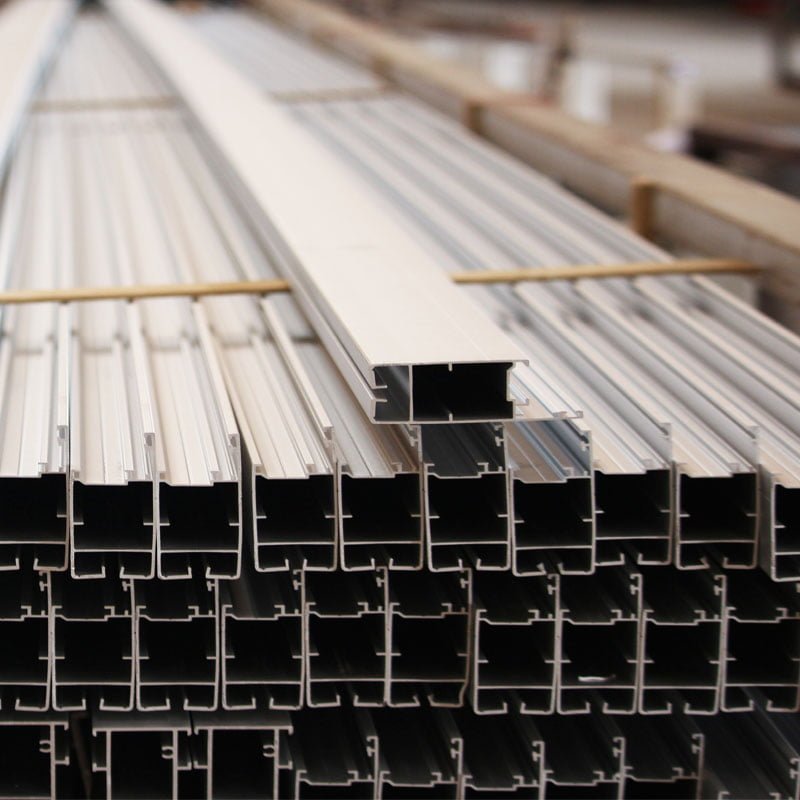 Descripció dels productes:
| | | |
| --- | --- | --- |
| 1 | Tipus d'empresa | Fabricant |
| 2 | Estàndard: | GB 5237-2008; EN755, etc., |
| 3 | Sèrie de productes: | Perfil d'alumini per a materials de construcció i materials industrials. |
| 4 | Preu: | Basat en el preu del lingot d'alumini Nanhai(http://www.lvdingjia.com/) + Taxa de processament |
| 5 | Termini de pagament: | T / T, L / C a la vista |
| 6 | Tractament de superfícies: | Acabat de molí, Anoditzant, Recobriment en pols, Electroforesi, Acabat de fusta, Insultant per la calor |
Especificació:
| | | |
| --- | --- | --- |
| 7 | Aliatge: | 6063 |
| 8 | estat: | T4 / T5 / T6 |
| 9 | llargada | 1m-7m, generalment 5,85 m per contenidor |
| 10 | Gruix anoditzant normal: | MITJANA >10 micro, |
| 11 | Gruix normal del recobriment en pols: | >40micro |
| 12 | gruix: | 0.4mm 0,5 mm 0,6 mm,0.8mm,1.0mm,1.2mm,1.4mm,2.0mm,3.0mm, etc.. |
Altra informació:
| | | |
| --- | --- | --- |
| 13 | Preu | Preu del lingot principal NH / LME + el cost de conversió més competitiu |
| 14 | Política de motlles | Cada volum adquirit arriba a 1 tones, pagament de motlles de devolució |
| 15 | Calendari de lliurament | dins 20 dies des del moment de la comanda |
| 16 | Termini de pagament | 30% dipòsit, el pagament del saldo contra còpia B / L dins 7 dies |
| 17 | Estàndard d'embalatge | pel·lícula de protecció interior, film retràctil exterior o paper gruixut |
| 18 | Certificació | SGS / TUV - ISO9001:2008 - ISO14001:2004 CE RoHS |
| 19 | Ús | Lliscant, abatible, finestres, portes, mur cortina, indústria, coberta de decoració, tanca, barana de protecció |
| 20 | OEM | Hi ha disponibles perfils d'alumini personalitzats |
Classification of aluminum profiles for doors and windows
In ChangYuan Aluminum, we call a door & window is aluminum door& window when a frame and a fan structure is made by aluminum alloy architectural aluminum profile. The classification of aluminum profile for door & window can be like this:
1. Frame material, which is in the door and window material, the material connected to the wall. Its main feature is that the surface that meets the wall is mostly flat, fixed on the wall, and cannot be moved.
2. Fan material, the material that can be opened in the door and window. It is characterized by its ability to move.
3. Window-support, the rectangle formed by the frame material is divided into a plurality of small rectangular materials. The real window-support: fixed on the frame material, the fake window-support: fixed on the fan.
4. Pressure line, the side of the room, the profile used to fix the glass. Round pressing line: suitable for 45 degree stitching. Square pressure line: suitable for 90 degrees stitching. As a Top supplier of aluminum profile for door & window in China, ChangYuan Aluminum can provide all kind of these aluminum profile products to the overseas markets, also we can offer the anodizing, electrophoresis and powder coating on the aluminum profile.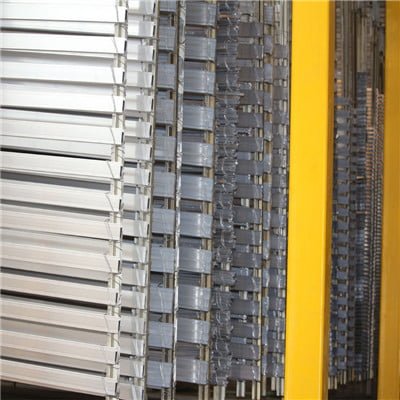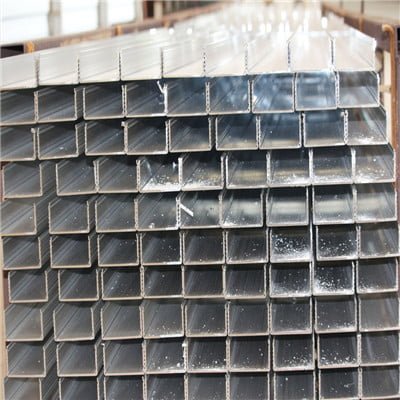 Production advantages:
In ChangYuan Aluminum, our aluminum profile for door & window has these advantages
1. good thermal insulation
Ordinary aluminum alloy K=207 W/(m2k)
Broken bridge aluminum alloy K=2~4 W/(m2k)
2.sound insulation is good
Careful structural design and tight seams.
3.good air tightness
4. good water tightness
5. wind resistance
The decorative surfaces on both sides are all aluminum alloy, which has good wind pressure resistance and can reach 7 grades of finished doors and windows.
6.fire resistance
Aluminum alloy is a metal material and does not burn. The middle nylon 66 is added with a flame retardant and does not burn. Is recognized as a flame retardant material
7.anti-theft
Broken bridge aluminum alloy doors and windows, equipped with excellent hardware, so that thieves can do nothing.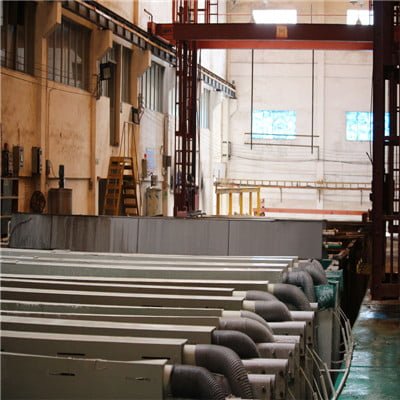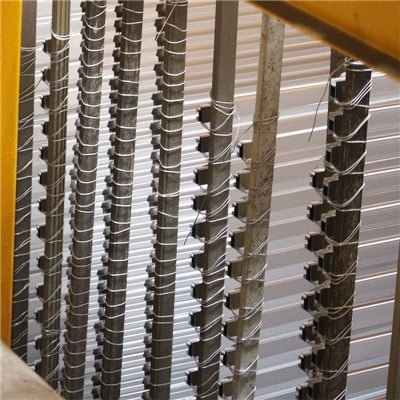 Our Advantages:
-Més que 20 years in aluminum products industry
-Many experiences in Export business,such as UK, France, Reunion Island, Australia, Bali, India
-Two production bases, ensure delivery on time
-Best sale team, after sale services and technical support
-All the raw materials made by us, ensure the quality control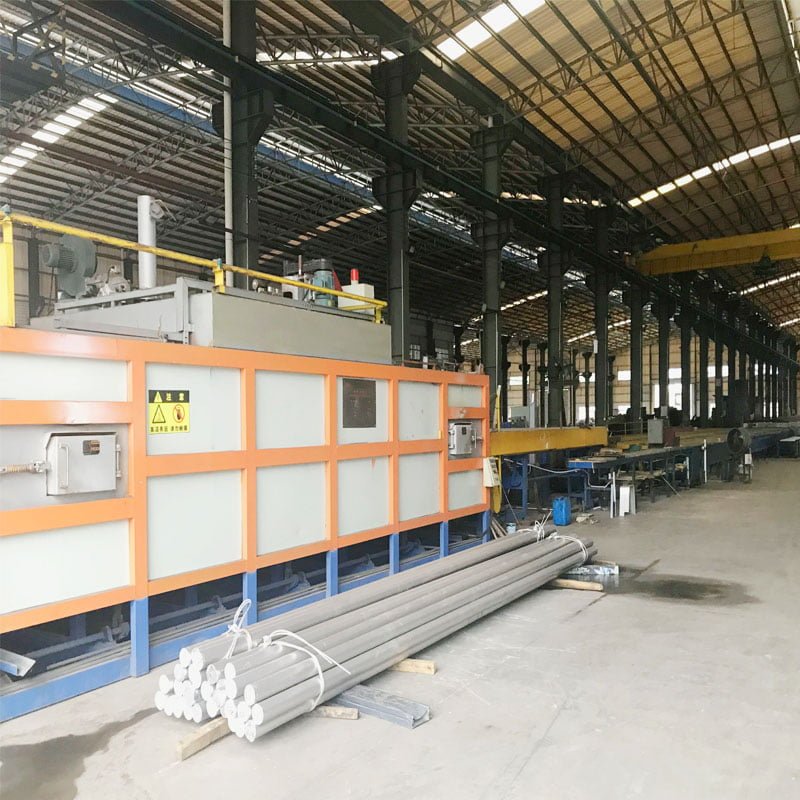 Quality:
Certificació CE, SGS, ISO9001, Autenticació ISO14001 i RoHS

Application:
Building materials, Thermal break aluminum door &finestra, Non-thermal break aluminum door & finestra, Hotel, Office and apartment building. Door & window system.
Our services:
Sale team give you the support

QC team ensure each product is in perfect condition

Technical team support the technical issues

After sales team promise give you a better sales experience

Make sure each raw material is on good conditions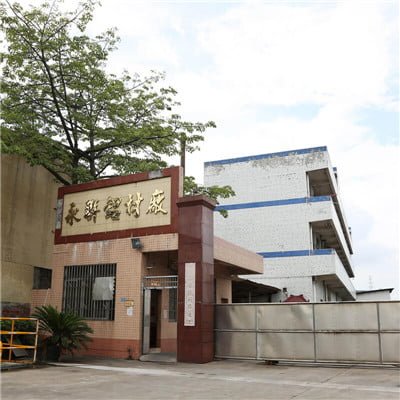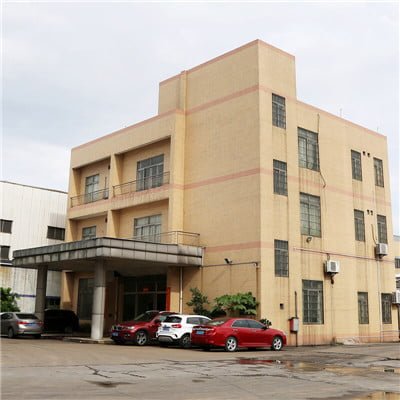 Preguntes freqüents:
1.What should I do before I place an order?
Talk to our sales team, send the drawing or tell us your requirements, then we will open a file for you, customized your products.
2.How long it will take for one order?
After confirmed the sample that we send to you, it will take 10-15 dies.
3.What surface treatment you can do on the aluminum profile?
Anoditzant, mill finished, powder coating and electrophoresis
Envieu-nos el vostre missatge: