Profiliu d'estrusione in alluminiu per T-slot
Dettaglio di u Produttu
Feedback avà
Profilu di estrusione d'aluminiu per slot T
Mandate l'inchiesta o inviate un email per dicami à esigenze, li persunalizemu per voi.
Changyuan T-slot aluminum profile uses continuous or intermittent motion of the conveyor belt to transport various light and heavy items. It can transport a variety of bulk materials, as well as various small pieces of goods such as cardboard boxes and packaging bags. Very extensive. In addition to the transportation of ordinary materials, it can also meet the transportation of materials with special requirements such as oil resistance, resistenza à a corrosione, and antistatic. The special food-grade conveyor belt is used to meet the requirements of the food, pharmaceutical, and daily chemical industries. After the surface treatment(anodizazione), the aluminum profile appearance is smooth. Once it is coated with oil, it is very easy to clean. When assembly line t-slot aluminum profiles are assembled into products, different specifications of assembly line profiles can be used according to different load bearing, and matching aluminum profile accessories are used.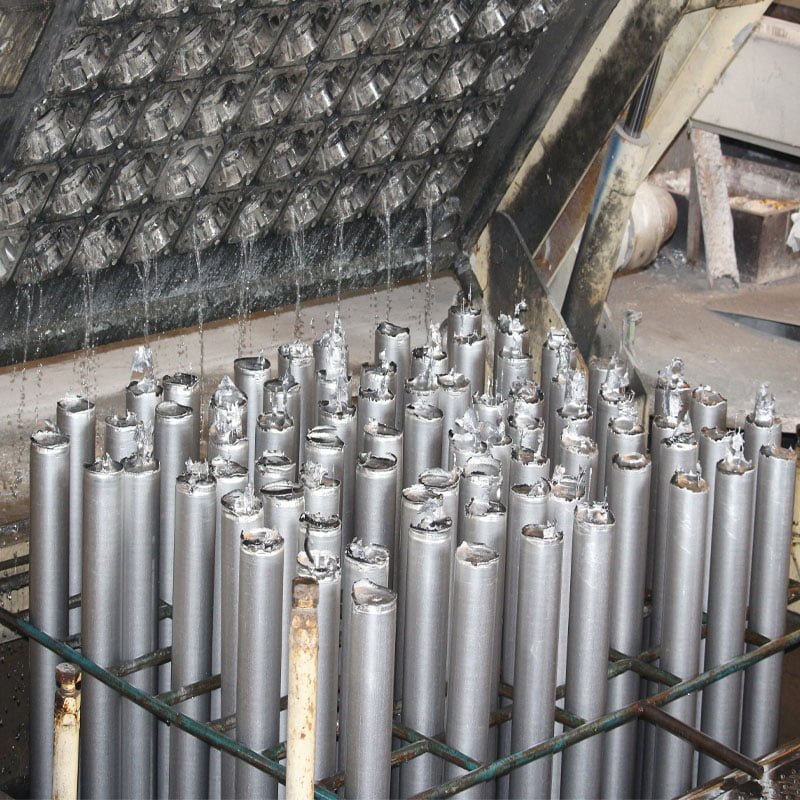 Descrizione di Prodotti:
| | | |
| --- | --- | --- |
| 1 | Tipu di cummerciale | Fabricante |
| 2 | Standard: | GB 5237-2008; EN755, etc., |
| 3 | Serie di produttu: | Profilatu d'aluminiu per materiale di custruzzione è materiali industriali. |
| 4 | Prezzo: | Basatu nantu à u prezzu di l'Internet Aluminiu Nanhai(http://www.lvdingjia.com/) + Tariffa di trasfurmazione |
| 5 | Terminu di pagamentu: | T / T, L / C à vista |
| 6 | Trattamentu di superficia: | Finitura di mulinu, Anodizazione, Rivestimentu in polvere, Elettroforesi, Finitu di Legnu, Calore Insultante |
Specificazione:
| | | |
| --- | --- | --- |
| 7 | Lega: | 6063 |
| 8 | statu: | T4 / T5 / T6 |
| 9 | lunghezza | 1m-7m, generalmente 5,85 m per u container |
| 10 | Spessore Anodizante Normale: | MEDIA >10 micru, |
| 11 | Spessore nurmale di revestimentu in polvere: | >40micru |
| 12 | spissori: | 0.4mm 0,5 mm 0,6 mm,0.8mm,1.0mm,1.2mm,1.4mm,2.0mm,3.0mm,4.0mm ecc.. |
Altre infurmazione
| | | |
| --- | --- | --- |
| 13 | Prezzo | Prezzu di lingottu primariu NH / LME + u costu di cunversione u più cumpetitivu |
| 14 | Politica di muffa | Ogni articulu acquistatu u volumu ghjunghje à 1 tunnellati, rimbursà u pagamentu di u moldu |
| 15 | Orariu di consegna | indrentu 20 ghjorni da u tempu di l'ordine |
| 16 | Terminu di pagamentu | 30% accontu, u pagamentu di u saldu contra copia B / L in 7 ghjorni |
| 17 | Standard di imballu | drentu à a film di prutezzione, fora di film chì si ritrova o di carta spessa |
| 18 | Certificazione | SGS / TUV - ISO9001:2008 - ISO14001:2004 CE RoHS |
| 19 | Useage | Culisante, casement, Windows, porte, muru sipariu, industria, tetti di dicurazione, scherma, guardrail |
| 20 | OEM | I prufili d'aluminiu persunalizati sò dispunibili |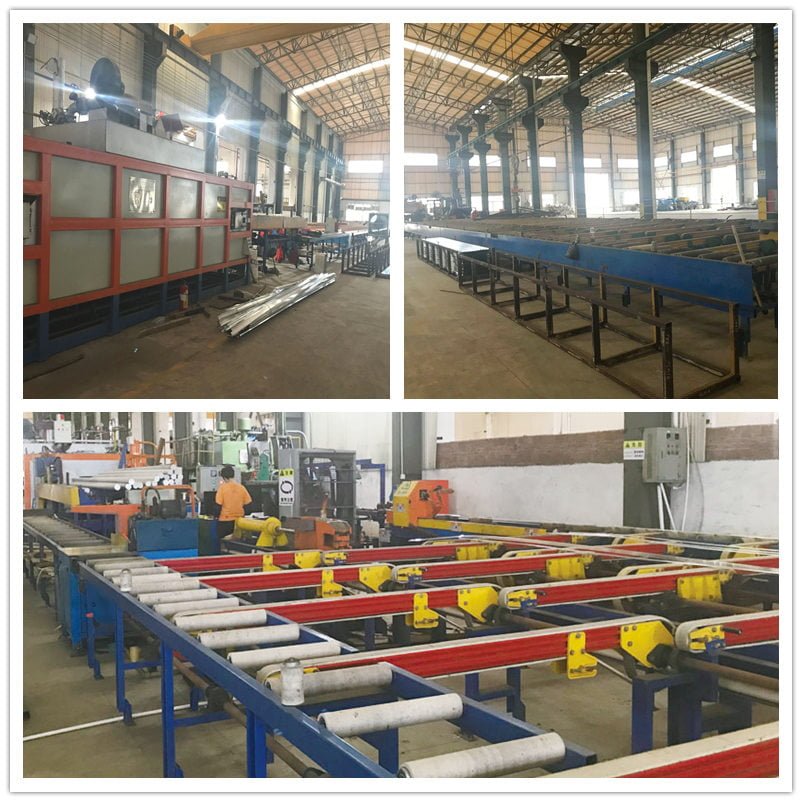 Advantage of industrial T-slot aluminum profile:
It is necessary to fully understand the advantages of industrial T-slot aluminum profiles, so that we can better select and use aluminum profiles.
1.Simplify the sketch design process
Due to the use of industrial T-slot aluminum profiles, according to different needs, the building block principle can be used to install various structural types, which simplifies the design and shortens the production cycle. Compared with sheet metal structures, it avoids complex structures, numerous parts, and large design workload disadvantages of the series.
2.Simplify the production process
Because the processing steps of the industrial T-slot aluminum profile structure need only blanking, punching and few bending, the processing is simple, the assembly is convenient, the multi-step processing of the iridium structure is avoided, and the production process is greatly simplified. In listessu tempu, a lot of manual sheet metal labor intensity is reduced, which not only improves production efficiency but also facilitates the use of automated production methods.
3.Reduce equipment weight
According to statistics, the electronic instrument case adopts the aluminum industrial aluminum structure, which is about 60% lighter than the original sheet metal structure made of ferrous metal.
4.Reduce the number of tools and molds
According to statistics, a desktop metal sheet chassis requires about 40 molds, while the industrial aluminum profile structure only requires a maximum of 20 molds.
5.Save material.
6.Easy to store and transport
7.Conducive to standardization, generalization and serialization
8.When assembling the finished product, welding is not needed, it is more environmentally friendly, and it is extremely convenient to install, disassemble, carry and move.
9.The assembly line T-slot aluminum products have the advantages of high strength, ligerezza, resistenza à a corrosione, good decoration and long service life.
10.The assembly line aluminum profile is heat treated with 6063-T5, and the A00 pure aluminum raw material is used for extrusion. The aluminum composition reaches the national and industry standards.
11.The hardness of assembly line aluminum profiles is 9-13 gradi.
12.Packing method adopts shrink film or pearl cotton packaging to avoid scratches and bumps during transportation.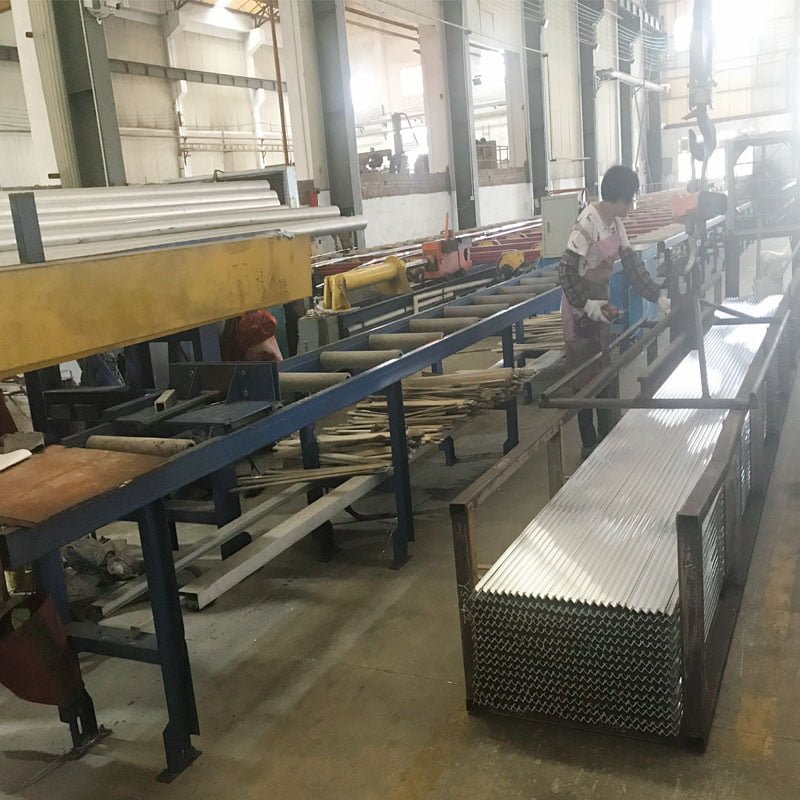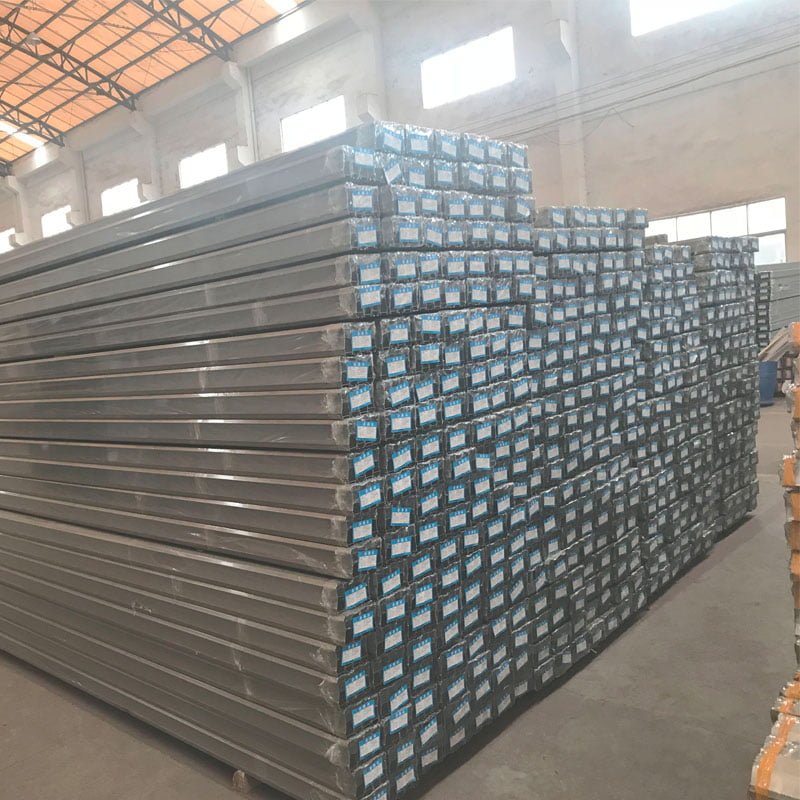 Qualità:
Certificazione CE, SGS, ISO9001, Autenticazione ISO14001 è RoHS

Applicazione:
The application area of industrial t-slot aluminum profiles is actually very large. In addition to machinery and equipment, many workshops have a variety of hardware facilities, such as aluminum profile tables, shelves, containers, assembly lines, escalator platforms, etc., and various supports framework.
I nostri vantaghji:
L'aluminiu Changyuan hà questi vantaghji:
Over 30000 mette mudele in situ

Più chè 400 impiegatori

Dui pruduzzioni copre extrusion, sciuglimentu, anodizazione, elettroforesi è coting in polvere
F&Q
Q1: Are you trading company (agent) or manufacturer?
We are the Chinese aluminum manufacturer in Foshan China, we have two factories in Guangdong.
Q2: Can I place a sample order first?
IÈ, you can place a sample order first.
Q3: what is your payment term?
We can only accept the T/T now, 30% deposit and 70% balance pay before shipping.
We are welcome you come over for inspection before you pay.
Mandate u vostru messagiu: