Pròifil eas-tharraing alùmanum airson sinc teas no Radiator
Mion-fhiosrachadh toraidh
Beachdan air ais a-nis
Aluminum extrusion profile for heat sink/Radiator
Cuir an rannsachadh no cuir post-d thugainn gus innse dhomh na riatanasan, bidh sinn ga ghnàthachadh dhut.
Canar ìomhaigh eas-tharraing alùmanum airson sinc teas / radiator cuideachd ìomhaigh alùmanum radiator no ìomhaigh alùmanum grèine. Tha feartan coltas brèagha aig radiator ìomhaigh alùmanum, light weight, good heat dissipation performance and good energy saving effect.
The surface of the processed aluminum heat sink is anodized for surface treatment to increase the corrosion resistance, wear resistance and appearance of the aluminum.
Common types of radiator aluminum profiles in China are: electronics, innealan dealain, computer radiator aluminum profiles, solar aluminum radiators, radiator profiles for power semiconductors, msaa. Aluminum profile radiators are widely used in machinery, fèin-ghluasadach, wind power generation, engineering machinery, air compressors, railway locomotives, household appliances and other industries due to their superior performance.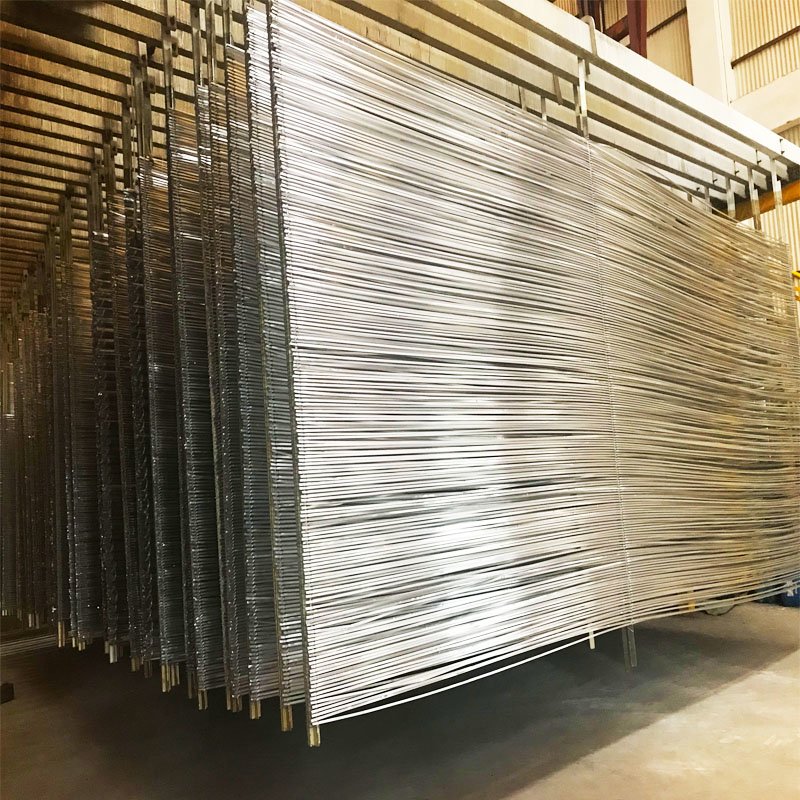 Tuairisgeul air toraidhean:
| | | |
| --- | --- | --- |
| 1 | Seòrsa gnìomhachais | Dèanadair |
| 2 | Coitcheann: | GB 5237-2008; EN755, msaa., |
| 3 | Sreath toraidh: | Pròifil alùmanum airson stuthan togail agus stuthan gnìomhachais. |
| 4 | Prìs: | Stèidhichte air prìs Nanhai Aluminium Ingot(http://www.lvdingjia.com/) + Cìs giollachd |
| 5 | Teirm pàighidh: | T / T., L / C aig an fhradharc |
| 6 | Làimhseachadh uachdar: | Crìoch muileann, Anodizing, Còmhdach pùdar, Electrophoresis, Crìoch fiodha, Insulting teas |
Sònrachadh:
| | | |
| --- | --- | --- |
| 7 | Alloy: | 6063 |
| 8 | stàite: | T4 / T5 / T6 |
| 9 | faid | 1m-7m, sa chumantas 5.85m airson container |
| 10 | Tiugh Anodizing àbhaisteach: | AVERAGE >10 meanbh, |
| 11 | Tiugh còmhdach pùdar àbhaisteach: | >40meanbh |
| 12 | tighead: | 0.4mm 0.5mm 0.6mm,0.8mm,1.0mm,1.2mm,1.4mm,2.0mm,3.0mm,4.0mm msaa.. |
Fiosrachadh eile
| | | |
| --- | --- | --- |
| 13 | Prìs | Prìs ingot bun-sgoile NH / LME + a 'chosgais tionndaidh as fharpaiseach |
| 14 | Poileasaidh molltair | Gheibh gach rud a chaidh a cheannach tomhas-lìonaidh gu 1 tonna, pàigheadh ​​molltair ath-dhìoladh |
| 15 | Clàr-ama lìbhrigidh | a-staigh 20 làithean bhon àm òrduigh |
| 16 | Teirm pàighidh | 30% tasgadh, am pàigheadh ​​cothromachaidh an aghaidh leth-bhreac B / L taobh a-staigh 7 làithean |
| 17 | Inbhe pacaidh | film dìon taobh a-staigh, fiolm a tha a 'crìonadh taobh a-muigh no pàipear tiugh |
| 18 | Teisteanas | SGS / TUV - ISO9001:2008 - ISO14001:2004 CE RoHS |
| 19 | Cleachdadh | A 'sleamhnachadh, casement, uinneagan, dorsan, balla cùirteir, gnìomhachas, sgeadachadh mullaich, feansa, rèile dìon |
| 20 | OEM | Gheibhear pròifilean alùmanum gnàthaichte |
The advantages of ChangYuan Aluminum heat sink/radiator:
The advantages of using aluminum profiles as heat sinks are compared with other materials: such as energy saving, material saving, decoration, prìs, weight, and other aspects. Aluminum radiators have better heat dissipation and energy saving characteristics. In the same room, if the same specifications of radiators are used, the number of aluminum castings is less than that of steel.
The aluminum profile radiator/heat sink has good resistance to oxidation and corrosion, without the need to add any additives. The principle is that once aluminum encounters oxygen in the air, it will form an oxide film. This film is both tough and dense, preventing further damage to the body material. Corrosion. The other advantage of Chanyuan aluminum heat sink is follow like this:
The high thermal conductivity of aluminum alloy is the determinant of good heat dissipation and the ideal medium for thermal energy conversion

.

Features are

:

less time

,

fast heating

,

high efficiency

.

Lightweight

,

easy to process is a major feature

.

For radiators of the same specifications

,

the weight of aluminum alloy is

1/3

of that of steel radiators

.

The aluminum alloy radiator is the lightest among various radiators

,

It is easy to handle and install

. Aig an aon àm,

it has good thermal conductivity

,

large heat dissipation

,

fast heat dissipation

,

and high metal thermal strength

.

Because it is easily extruded

,

it will extrude Various shapes of radiators

,

so the appearance is novel and beautiful

,

and the decoration is strong

.

Because aluminum oxide is the best protective film to prevent further oxidation

,

it is not afraid of oxidative corrosion

,

and it is very popular among working-class workers at a reasonable price

.

Aluminum profile radiator

,

it has good thermal conductivity

,

high pressure resistance

,

and high metal thermal strength

.

The aluminum heat sink has a metal thermal strength of 2.277W

/

Kg ° C

, 0.40W. /

Kg ° C of cast iron

, 0.76W. /

Kg ° C of steel

,

and 1.728W

/

Kg ° C of copper and aluminum

.

Aluminum profiles have a large amount of heat dissipation

,

fast heat dissipation

,

and high efficiency are the biggest features of aluminum profile radiators

.

The surface is electrostatically sprayed with plastic

,

the colors are beautiful

,

and the decoration is good

.

The overall evaluation is

:

comprehensive production does not pollute the environment and does not pollute water quality

.

The heat dissipation intensity is four times that of the cast angle

.

Light weight is one-tenth of cast iron

,

beautiful and elegant

,

occupying small space in the room

,

environmental protection and energy saving

,

which is in line with the requirements of the

"

lightweight

,

efficient

,

environmentally friendly

,

and energy saving

"

requirements for the development of radiators in China

.
4. From the perspective of manufacturing radiators, aluminum alloy radiators are the best choice of materials. No matter it is energy saving, material saving, decoration, prìs, weight, msaa., it has advantages. That is, copper and aluminum, steel aluminum, stainless steel aluminum and aluminum composite products contain aluminum. The problem is the combination of the above aspects. It is not as good as steel pipes in terms of bending angles, but the heat dissipation of steel pipes is definitely inferior to that of aluminum profiles. In terms of anticorrosion, steel is first phosphorized and then anticorrosive, and the process is complicated. The aluminum alloy is oxidized or directly protected. Mar sin, the radiator made of aluminum alloy is superior to the radiator made of other materials in any aspect.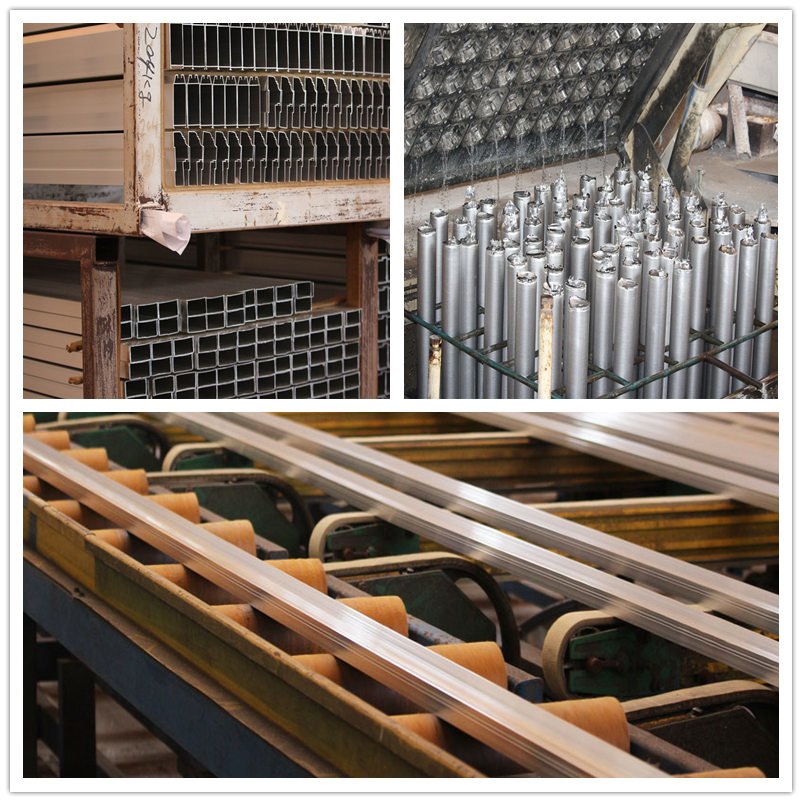 Càileachd:
Teisteanas CE, SGS, ISO9001, Dearbhadh ISO14001 agus RoHS.

Feumaidh a h-uile toradh prototype a dhol troimhe 4 sgrùdaidhean sa phròiseas gu lèir:
Sgrùdadh stuth amh

Ann an sgrùdadh giollachd

Sgrùdadh deireannach

Sgrùdadh a-muigh
A.pplication:
machinery, fèin-ghluasadach, wind power generation, engineering machinery, air compressors, railway locomotives, household appliances and other industries. UPS, laptop, PC, air conditioner.
O.ur factory's advantages:
1). We have more than 20+ bliadhna sa ghnìomhachas
2). We have 11 extrude machine to reduce the delivery time
3). Massive experiences on exports products to overseas.
4). We made the raw materials which is the aluminum billets.
5). Two large production bases in GuangDong.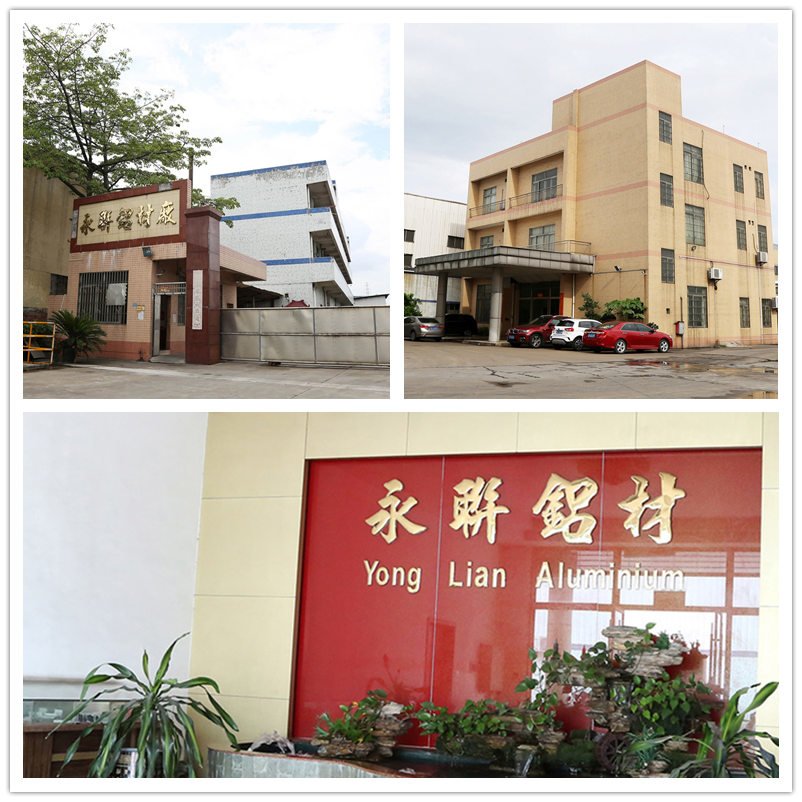 F.&Q.:
Q1: what should I do if I want to have surface treatment on the aluminum heat sink?
Anns an fhactaraidh againn, we have anodizing and electrophoresis workshop. You can choose the color you want, then we will make it for you.
Q2: How long can I get the quote after I send a email?
If you can provide the details information like drawing, surface treatment requirements, then we will give you the quote in one day.
Q3: What is the min. order quantity?
Mar as trice, we can accept 1 ton, but if we need to open a new mold, then the min order is 4 tonna.
Cuir do theachdaireachd thugainn: