Aluminio Porta e ventá sen rotura
Detalle do produto
Comentarios agora
Aluminum Non thermal break door&xanela
Non-broken bridge aluminum windows do not have intermediate partitions. The whole is made of aluminum alloy, and the metal's thermal conductivity is the strongest. Polo tanto, its thermal conductivity, thermal insulation, and safety are not as good as thermal break aluminum door&xanela. Broken bridge aluminum doors & windows will be more expensive than non-broken bridges. Both aluminum doors & windows of broken bridges and non-broken bridges are made of aluminum alloy profiles, and the sound insulation effect is very good. After testing, the sound insulation effect of broken aluminum casement windows and non-broken bridge aluminum casement windows can reach 80 in the same place. That is to say, if the noise of 90 decibels outside is closed with doors and windows closed, the indoor sound is about 35 decibelios. In addition, the appearance of the casement windows can be made the same, and the two can be distinguished by the internal structure.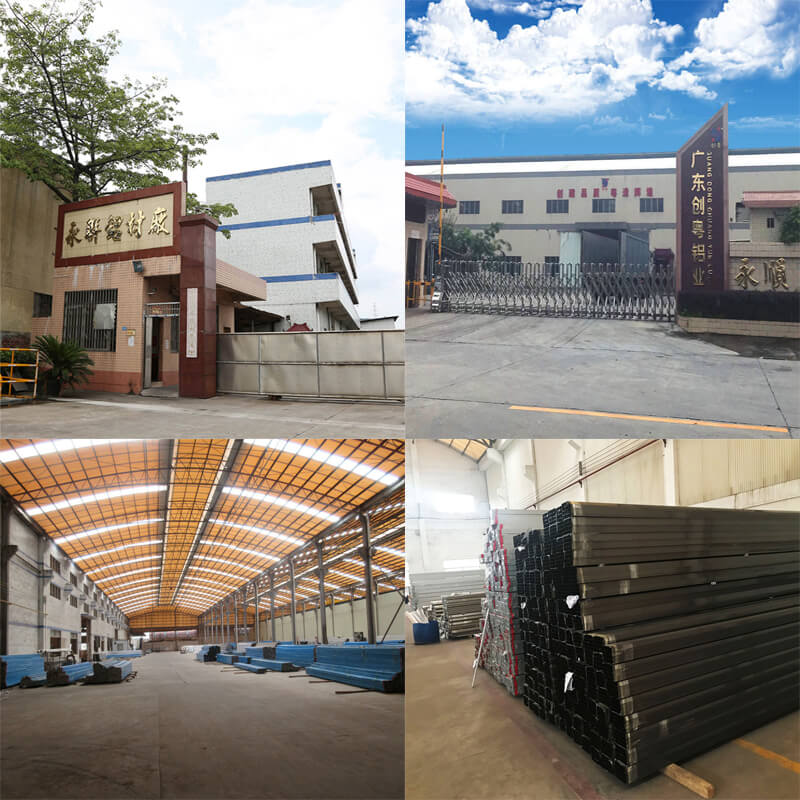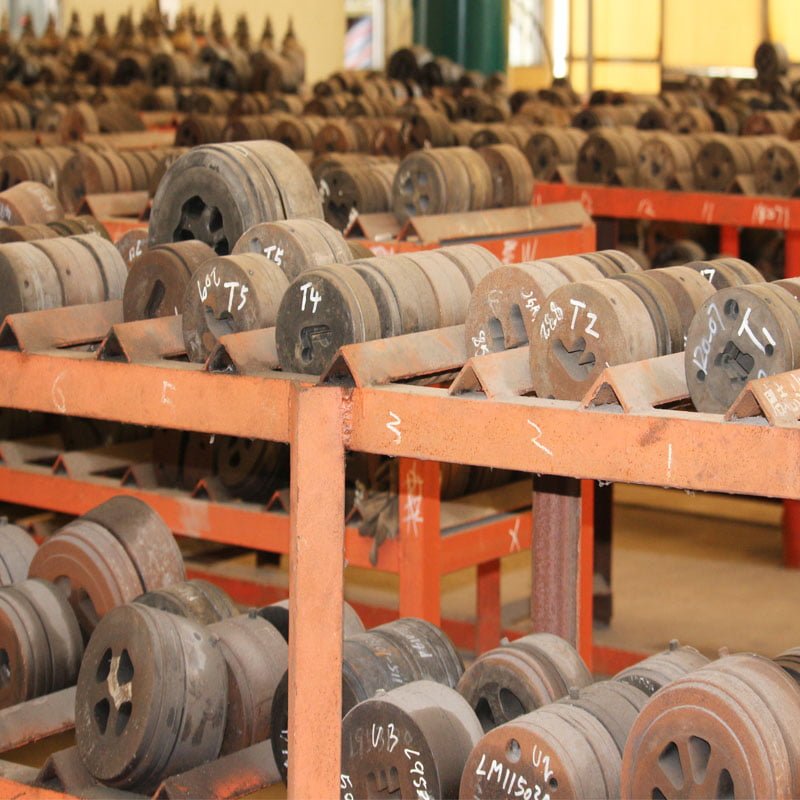 Perfil de aluminio:
Aliaxe de aluminio: 6063-T5, rotura térmica, non rotura térmica
Espesor: 1.4mm-2,0 mm, personalizado
Tratamento de superficies: Personalizado (Revestimento en po / Electroforese / Anodizado, etc).
Cor: Branco/Champagne/Gris/Gran de madeira//Verde/Plata
Estilo:
(1) Ventana abatible & porta (2) ventá corrediza & porta
(3) Fiestra abatible & porta (4) Ventana de toldo
(5) Fiestra arqueada & porta (6) Inclinación&Fiestra corrediza & porta
(7) Inclinación&Xire fiestra & porta (8) Porta francesa
Vidro:
Tipo: Low-E/reflectante/temperado/flotado/revestido
Acristalamento único: 4/5/6/8/10/12/15/19mm etc
Dobre acristalamento: Limpar, Laminado, Baixo-E, Templado
5+12+5mm Vidro transparente/6+12+6mm Vidro tintado/5+0.76PVC+5mm Vidro laminado

6+12+6Vidro Low E mm/6mm+1.14PVB+6mm+16A etc
Triple 5mm+9A+5mm+9A+5mm
Hardware:
1) Top marca chinesa
2) Marca de fama internacional
3) Aberto de forma flexible e firmemente remachado
Tratamento de superficies:
Revestimento de potencia, Anodizado, Sobre laminado, Electroforese
Tamaño:
Personalizado
Cor:
Personalizado
Selado:
Tira de selado de caucho de etileno propileno ternario
Outras partes:
Mosquitera/Mampara de aceiro inoxidable/Cortinas interiores/Rejilla
Aplicación:
Casas residenciais, Condominios, Hoteis, Oficinas, Vila
Embalaxe:
1. Paquete de cartón de exportación estándar
2. Palets de madeira ou ferro
3. Con película fóra
4. Personalizado
Garantía:
10 anos
Rendemento da presión do vento
≥5,0 kpa clase GB/T7106-2008/9
Permeabilidade ao aire
≤0,5 m3/(m. H) Clase GB/T7107-2008/8
Permeabilidade á auga pluvial
≥700 PA clase GB/T7108-2008/6
Rendemento do ruído do aire
45dB GB/T8485-2008/6 clase
Bo rendemento de illamento
≤ 1,0 W /(m2. K) Clase GB/T8484-2008/10
Rendemento de sombreado de SC
≤0,2 GB/T2680-2008/7 clase
Advantages of aluminum non-thermal break door&xanela
The aluminum non-thermal break door&window is not good as the aluminum thermal break door&xanela, but they still have a lot advantages like below:
Durability

:

The hardness of aluminum alloy is grade

10.

The aluminum alloy was originally selected for doors and windows series

,

which has obvious effects on strength

, dureza, espesor,

density and waterproof and moisture resistance

!

Easy to clean

:

The surfaces of aluminum alloy doors and windows are smooth and exquisite

,

do not leak water

,

and possess unique advantages in moisture and water resistance

.

Not only is the waterproof and moisture-proof easy to clean

,

it gives a clean and bright refreshing feeling

,

and it can extend the life of doors and windows

.

Environmentally friendly zero formaldehyde

:

The biggest advantage of current aluminum alloy doors and windows is green and environmental protection

.

This is because metal materials such as aluminum alloy are processed from some mineral resources

.

Fashionable

,

beautiful and versatile

:

Aluminum alloy doors and windows generally use strong aluminum alloy materials in the manufacturing process

.

These aluminum alloy doors and windows can meet many functions after being processed through a series of processes

.

demand

.

Waterproof and fireproof

:

Aluminum alloy doors and windows have the characteristics of fire and moisture resistance

,

so the second major advantage of aluminum alloy doors and windows is that they can withstand the test of fire

,

reduce losses

,

and have moisture resistance

,

which is very suitable for southern China

.

For home use

.

Moisture and insect resistance

:

There is no need to worry about the damage of doors and windows from insect erosion and moisture

.

Presumably it is the urgent needs of home users

.

The characteristics of moisture resistance of aluminum alloy doors and windows are very suitable for use in the electronic age

.

Antibacterial and no odor

:

Newly renovated new houses have a fatal hazard-pollution odors

,

and the pungent chemical material smell brought by decoration

,

which is difficult to remove for a while

.

No matter how much air freshener is used

,

the odor still stays for a long time Disturbing your private space

,

the main material of aluminum alloy doors and windows is aluminum alloy

,

which avoids the odor hazards of traditional wood and artificial boards

.

Value preservation and recyclability

:

Traditional door and window products begin to depreciate as soon as consumers buy them home

.

Finally

,

they are replaced and discarded

.

Sustainable development

,

recycling

,

energy saving and environmental protection are increasingly important

.

It can maintain value and recycle

,

low consumption

;

it also helps in energy saving and environmental protection

.
Calidade:
Certificación CE, SGS, ISO9001, Autenticación ISO 14001 e RoHS

Aplicación:
Edificio alto , casa, apartamento, zona de oficinas, e zona interior.
As nosas vantaxes:
O aluminio Changyuan ten estas vantaxes:
Acabado 30000 coloca moldes no lugar

Máis que 400 empresarios

Extrusión de dúas coberturas de produción, fundíndose, anodizante, electroforese e coting en po

Todos os materiais de aluminio son feitos pola nosa fábrica, controlar a calidade dende o principio.

Teña unha boa colaboración coa outra fábrica de vidro e accesorios