Wofil extrusion aliminyòm pou T-plas
Pwodwi detay
Feedback kounye a
Aluminum extrusion profile for T-slot
Voye ankèt la oswa voye yon imèl ban nou pou m di w kondisyon yo, nou pral Customized li pou ou.
Changyuan T-slot aluminum profile uses continuous or intermittent motion of the conveyor belt to transport various light and heavy items. It can transport a variety of bulk materials, as well as various small pieces of goods such as cardboard boxes and packaging bags. Very extensive. In addition to the transportation of ordinary materials, it can also meet the transportation of materials with special requirements such as oil resistance, corrosion resistance, and antistatic. The special food-grade conveyor belt is used to meet the requirements of the food, pharmaceutical, and daily chemical industries. After the surface treatment(anodizing), the aluminum profile appearance is smooth. Once it is coated with oil, it is very easy to clean. When assembly line t-slot aluminum profiles are assembled into products, different specifications of assembly line profiles can be used according to different load bearing, and matching aluminum profile accessories are used.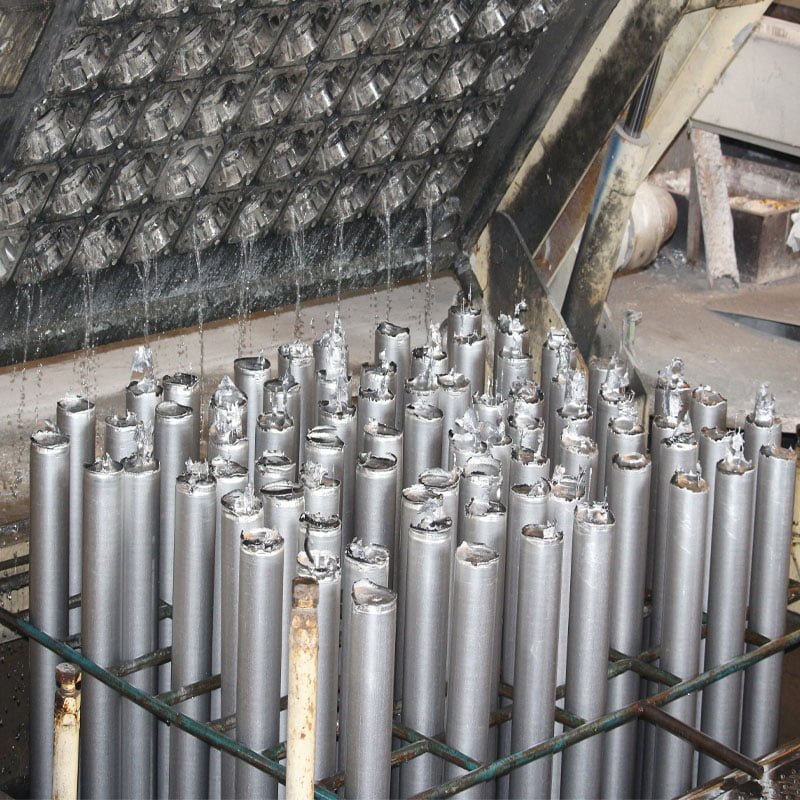 Deskripsyon pwodwi yo:
| | | |
| --- | --- | --- |
| 1 | Kalite biznis | Manifakti |
| 2 | Estanda: | GB 5237-2008; EN755, elatriye., |
| 3 | Seri pwodwi: | Pwofil aliminyòm pou materyèl bilding ak materyèl endistriyèl. |
| 4 | Pri: | Ki baze sou Nanhai Aliminyòm Ingot pri(http://www.lvdingjia.com/) + Frè pwosesis |
| 5 | Peman tèm: | T/T, L/C nan je |
| 6 | Tretman andigman: | Mill fini, Anodize, Kouch poud, Elektroforèz, Fini an bwa, Chalè insulte |
Spesifikasyon:
| | | |
| --- | --- | --- |
| 7 | Alyaj: | 6063 |
| 8 | eta: | T4 / T5 / T6 |
| 9 | longè | 1m-7m, jeneralman 5.85m pou veso |
| 10 | Nòmal epesè anodizan: | MWAYEN >10 mikwo, |
| 11 | Nòmal epesè kouch poud: | >40mikwo |
| 12 | epesè: | 0.4mm 0.5mm 0.6mm,0.8mm,1.0mm,1.2mm,1.4mm,2.0mm,3.0mm,4.0mm elatriye.. |
Lòt enfòmasyon
| | | |
| --- | --- | --- |
| 13 | Pri | NH/LME Pri lingote prensipal la + pri a konvèsyon ki pi konpetitif |
| 14 | Politik mwazi | Chak atik achte volim jwenn nan 1 tòn, ranbousman peman mwazi |
| 15 | Orè livrezon | anndan 20 jou apati tan lòd la |
| 16 | Peman tèm | 30% depo, peman balans lan kont kopi B/L nan 7 jou |
| 17 | Anbalaj estanda | anndan fim pwoteksyon, deyò fim réduction oswa papye epè |
| 18 | Sètifikasyon | SGS / TUV - ISO9001:2008 - ISO14001:2004 CE RoHS |
| 19 | Itilizasyon | Glisman, bato, fenèt yo, pòt, miray rido, endistri, dekorasyon twati, kloti, balistrad |
| 20 | OEM | Des aliminyòm Customized yo disponib |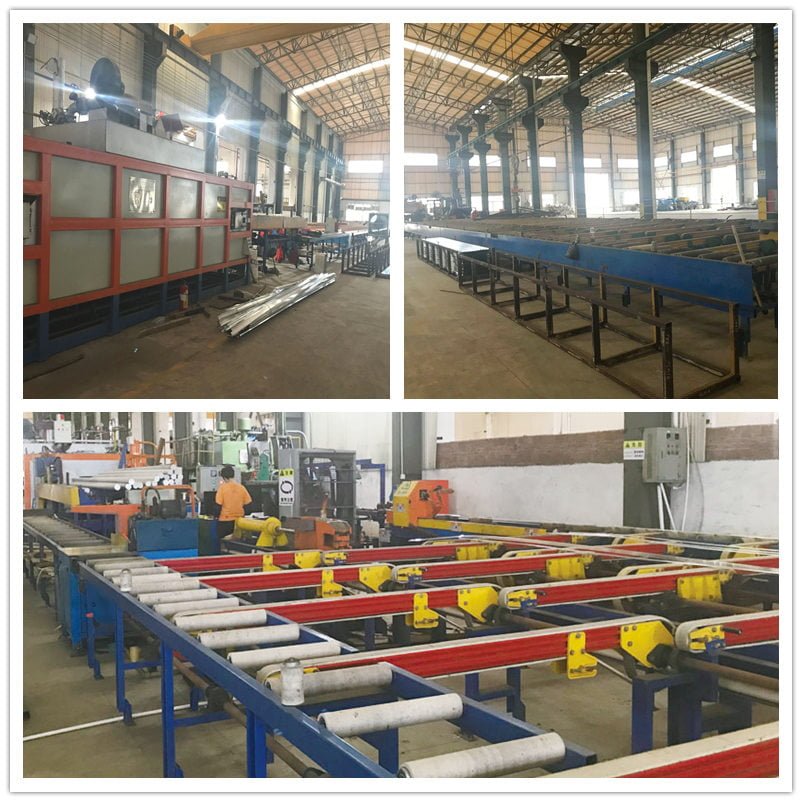 Advantage of industrial T-slot aluminum profile:
It is necessary to fully understand the advantages of industrial T-slot aluminum profiles, so that we can better select and use aluminum profiles.
1.Simplify the sketch design process
Due to the use of industrial T-slot aluminum profiles, according to different needs, the building block principle can be used to install various structural types, which simplifies the design and shortens the production cycle. Compared with sheet metal structures, it avoids complex structures, numerous parts, and large design workload disadvantages of the series.
2.Simplify the production process
Because the processing steps of the industrial T-slot aluminum profile structure need only blanking, punching and few bending, the processing is simple, the assembly is convenient, the multi-step processing of the iridium structure is avoided, and the production process is greatly simplified. At the same time, a lot of manual sheet metal labor intensity is reduced, which not only improves production efficiency but also facilitates the use of automated production methods.
3.Reduce equipment weight
According to statistics, the electronic instrument case adopts the aluminum industrial aluminum structure, which is about 60% lighter than the original sheet metal structure made of ferrous metal.
4.Reduce the number of tools and molds
According to statistics, a desktop metal sheet chassis requires about 40 molds, while the industrial aluminum profile structure only requires a maximum of 20 molds.
5.Save material.
6.Easy to store and transport
7.Conducive to standardization, generalization and serialization
8.When assembling the finished product, welding is not needed, it is more environmentally friendly, and it is extremely convenient to install, disassemble, carry and move.
9.The assembly line T-slot aluminum products have the advantages of high strength, light weight, corrosion resistance, good decoration and long service life.
10.The assembly line aluminum profile is heat treated with 6063-T5, and the A00 pure aluminum raw material is used for extrusion. The aluminum composition reaches the national and industry standards.
11.The hardness of assembly line aluminum profiles is 9-13 degrees.
12.Packing method adopts shrink film or pearl cotton packaging to avoid scratches and bumps during transportation.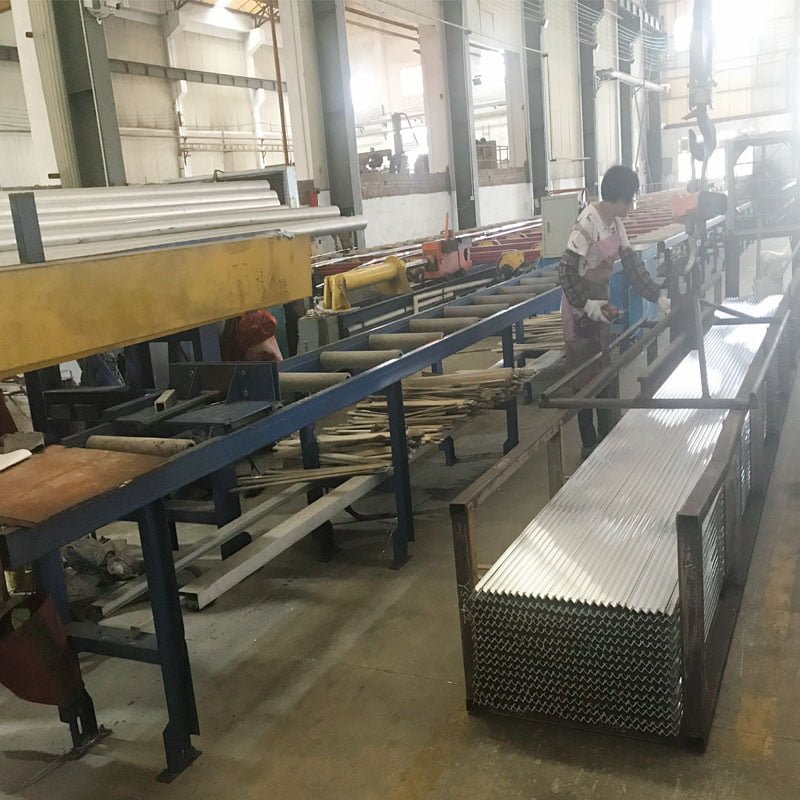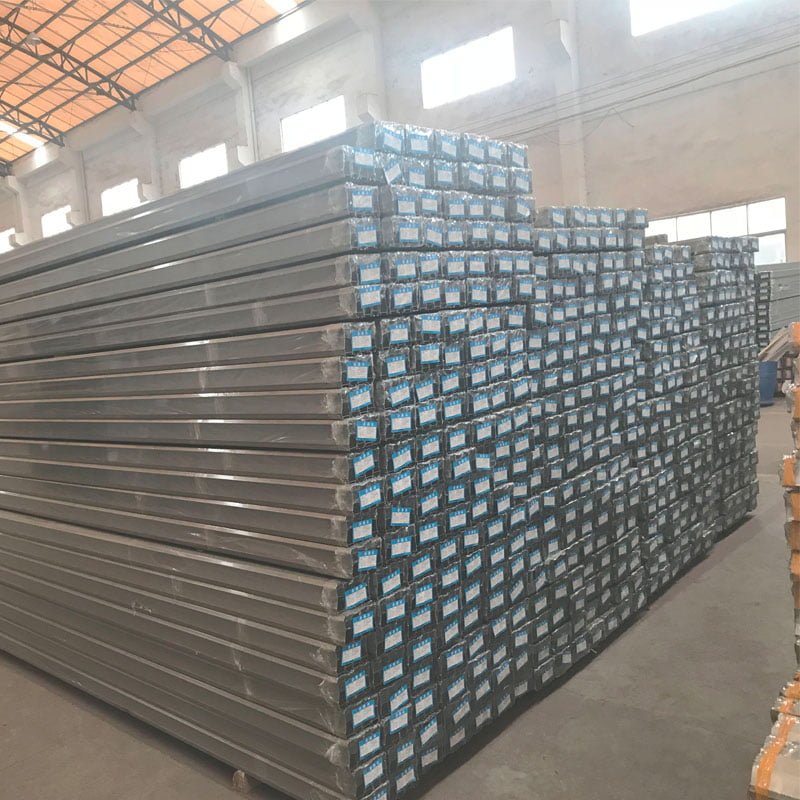 Kalite:
CE sètifikasyon, SGS, ISO9001, ISO14001 ak RoHS otantifikasyon

Aplikasyon:
The application area of industrial t-slot aluminum profiles is actually very large. In addition to machinery and equipment, many workshops have a variety of hardware facilities, such as aluminum profile tables, shelves, containers, assembly lines, escalator platforms, elatriye., and various supports framework.
Our advantages:
Changyuan aluminum has these advantages:
Plis pase 30000

sets molds on site

More than

400

employers

Two production cover extrusion

,

melting

,

anodizing

,

electrophoresis and powder coting
F&K
Q1: Are you trading company (agent) or manufacturer?
We are the Chinese aluminum manufacturer in Foshan China, we have two factories in Guangdong.
Q2: Can I place a sample order first?
WI, you can place a sample order first.
Q3: what is your payment term?
We can only accept the T/T now, 30% deposit and 70% balance pay before shipping.
We are welcome you come over for inspection before you pay.