Firoşgeha Aluminium bêyî welding
Berfirehiya hilberê
Feedback now
Aluminum Fence without welding
Send the inquiry or send us an email to tell me the requirements, we will customised it for you.
Changyuan aluminum alloy guardrail/fence is made of 6063 industrial aluminum. It is made by extrusion, aging, soldering, and high-temperature electrostatic spraying. The aluminum alloy guardrail does not need welding, wire connection and corner connection. Its nodes are tight and seamless, safe and reliable, beautiful and fashionable, not rusty, and excellent in environmental protection and long life. The color aluminum guardrail is the crystallization of a major revolution of the guardrail industry in China, which not only meets the needs of the development of the times, but also responds to the strategic guideline of low carbon consumption, energy conservation and environmental protection. In people's life, it will become an ideal product indispensable for safety enclosure and decoration. It will become a beautiful landscape in the construction of civilized cities. In the construction of the real estate industry, it will become a new measure, new concept and new image of industrial development.
Kulîlka balîf
Ji bo sêwirana kulîlkan komkirina kulîlkên pêşniyazkirî
Handrail(mm)
80*40*1.5 Tube Deformed
80*40*1.5Tube Oval
60*40*1.5

Tube Shaped
80*40*1.5

Tube Oval

60*40*1.5

Tube Shaped
60*30*1.5

Tube Oval

60*40*1.5

Tube Shaped
60*30*1.2

Tube Oval

Sîx(mm)
50*50*1.2

Tube Square

40*40*1.2

Tube Square

40*40*1.2

Tube Square

40*40*1.2

Tube Square

Hesinê tirêne(mm)
40*40*1.2

Tube Square

32*32*1.0

Tube Square

32*32*1.0

Tube Square

32*32*1.0

Tube Square

Picket(mm)
19*19*1.0

Tube Square

19*19*1.0

Tube Square

16*16*0.8

Tube Square

16*16*0.8

Tube Square
12*15*0.8

Tube Oval
Serjimara fêkiya perimeter
Hilberîna tûjê ya pêşniyazkirî ji bo zeviya perimeter
Sîx(mm)
50*50*1.2 Tube Square
40*40*1.2 Tube Square
50*50*1.2 Tube Square
40*40*1.2 Tube Square
40*40*1.2 Tube Square
Hesinê tirêne(mm)
40*40*1.2 Tube Square
40*40*1.0 Tube Square
32*32*1.2 Tube Square
32*32*1.0 Tube Square
32*32*1.0 Tube Square
Picket(mm)
19*19*1.0 Tube Square
16*16*1.0 Tube Square
19*19*1.0 Tube Square
16*16*0.8 Tube Square
16*16*0.8 Tube Square
12*15*0.8 Tube Oval
| | |
| --- | --- |
| Terîf | Profîlaya berbiçavkirinê ya alerjî |
| Dermankirina erdê | Mill qediya; Anodized; Qudisê pîvaz; Dara gûzê; Electrophoresis; Çapkirinê veguhestina germ |
| Biha | Buhayê bermayî ya Chinaînê ya Başûrê /înê / LME Bihayê bihêzî ya amûr + lêçûna guheztina herî reqabetê |
| Polîtîkaya şeklî | Her tiştên ku biha hejmar hatine bikirin bigihîjin 3 bi ton, dravdana mîqdara dravdanê |
| Wextê radestkirinê | Sample with 15 rojan; Fermana birêz bi 15-30 rojan |
| Termê dayînê | 30% diravdanî, mîqdara li hember dravdanê dide (EXW); An 30% diravdanî, bihayê bilêta li dijî kopiya B / L di hundurê de ye 7 rojan |
| Pakkirina standard | Di hundurê fîlimê de fîlim û pembûya pez tê parastin û li derve fîlimê hûr dibe |
| Mînak | Mînakek belaş ( giraniya di bin 2 KG) dikare li ser daxwazê ​​were şandin |
| Çêwe | Testkirina partiya 3-yê qebûl bikin |
| Termê garantiyê | Heke hilberên şandin nikare hewceyê hevdîtinê bike, Bihayê dravê giştî dê bê dereng vegerandin, an jî li şûna qaçaxçiyên nû danîn |
Advantages:
1.Easy and fast production and installation, using patented snap-in connection, greatly improving installation efficiency.
2.There are many varieties and specifications, and you can choose a variety of shapes, which have both European and American styles and today's popular fashion, showing noble and modern beauty.
3.safety, environmental protection, harmless to people (animals), even if the fence is not accidentally touched, it will not hurt people like steel and iron fences.
4.The guardrail has sufficient strength and impact resistance.
5. using special spraying or oxidation, anti-ultraviolet, no fading, no yellowing, no peeling, no cracking, no foaming, no moth, the service life of aluminum alloy fence can reach more than 60 years.
6.Simple structure and light material: The product structure is assembled without welding points. It is assembled by using aluminum alloy profiles, aluminum alloy guardrail accessories and screws. The connection is tight, there is no loosening and falling off, and the safety performance is high. Aluminum balcony guardrails are easy to install, easy to process, and lightweight.
7.Aluminum alloy balcony guardrail has high strength, flexibility, and good corrosion resistance. Compared with other traditional materials, aluminum alloy balcony guardrails have a hardness that can withstand larger impact and tensile forces, and has better flexibility. Sex. The surface of the aluminum alloy balcony guardrail is treated with anti-oxidation, which can make the aluminum alloy products have extremely high corrosion resistance.
8.The color of the aluminum alloy balcony guardrail is diverse, and the spacing of the products is carefully measured and verified. It not only plays a role in safety protection, but also enhances the visual effect of the appearance and the taste of the tall. The guardrail can be matched and assembled according to the requirements of customers to meet the needs of customers' home life.
9.Aluminum alloy balcony guardrail is a kind of green, healthy and environmentally friendly product. Under the current harsh environment, aluminum alloy guardrail manufacturers have adopted products with high environmental protection and safety performance according to national standards, creating a safe and healthy for home residents.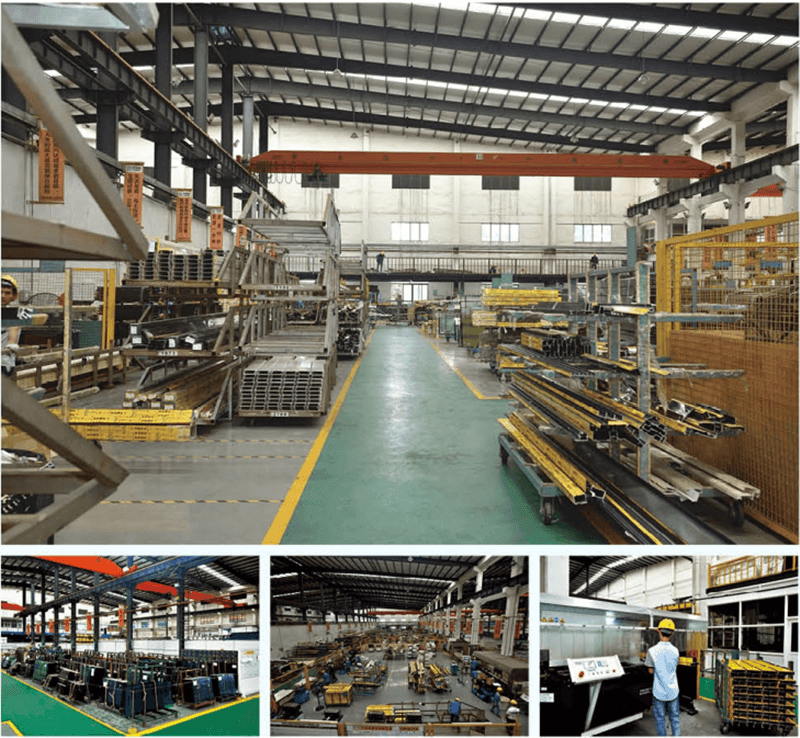 Bikaranînî:
Ji bo pêlên hundur û derve xilas e, balgehan, pencereyên li jêr-to-tavan, vebûnên dorhêl, perdeyên dîwarê perdeyên parastî û platformê, korîdorên sivîl û avahiyên pîşesaziyê Guardrails, hwd.
Çêwe:
Destûrdayîna CE, SGS, ISO9001, Nasnameya ISO14001 û RoHS

Changyuan's advantages:
Two production bases in Guangdong

.

Have a good partnership with many window and door factory

.

Best sale team and technical team support our customers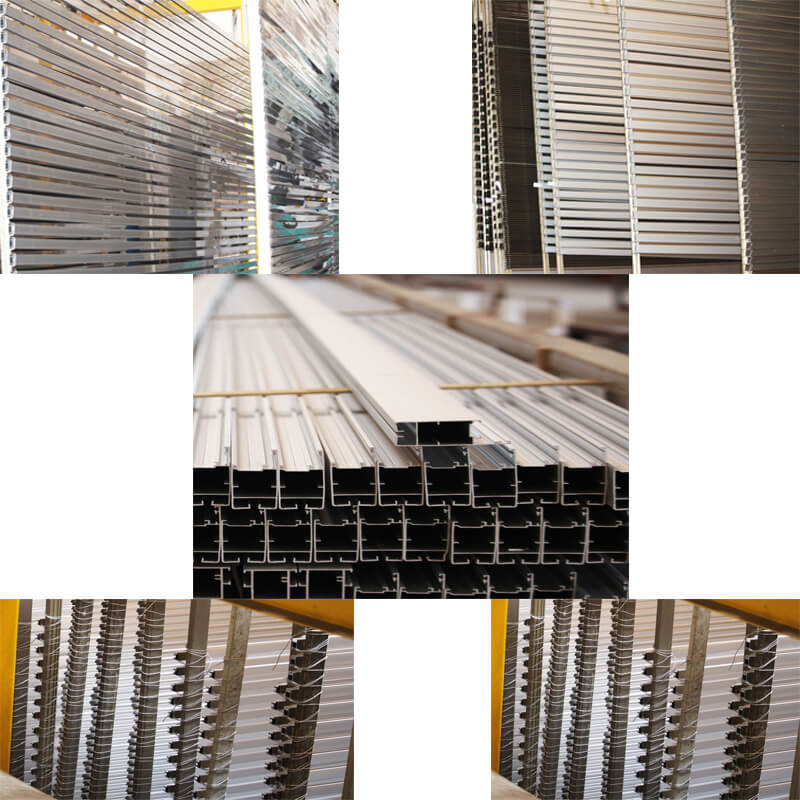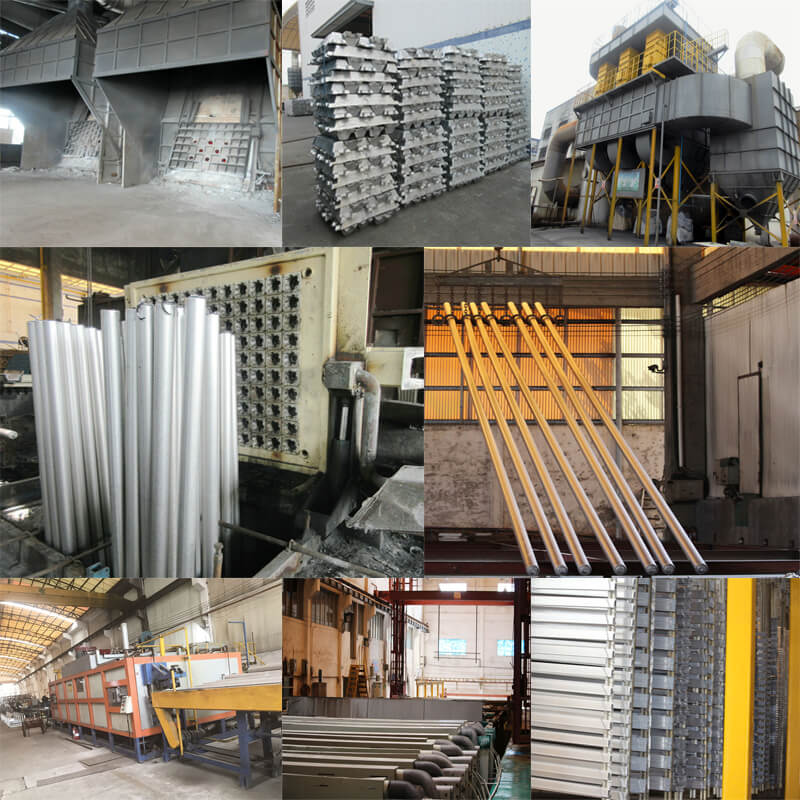 F&Q:
Q1: Can I do the powder coating on the aluminum railing?
Yes! We use the RAL color sample, just let me know what kind of color you need/
Q2: If I only need the materials instead of the whole set fence, can you do that for me?
Yes, it can be save more space for the container.
Peyama xwe ji me re bişînin: