Konumohe Waahanga whati tatau&matapihi
Product Detail
Feedback now
Aluminum Thermal break door&matapihi
Aluminum thermal break doors and windows is one kind of door & window that use insulated bridge aluminum profiles and insulating glass, which have the functions of energy saving, sound insulation, noise prevention, dustproof and waterproof. The thermal conductivity coefficient of broken bridge aluminum doors and windows is less than 3W / ㎡ · K, which reduces heat loss by half compared to ordinary doors and windows, reduces heating costs by about 30%, sound insulation is more than 29 decibels, and has good water and air tightness.There are two main ways to produce heat-insulating profiles. One is to use heat-insulating strips and aluminum profiles to form "insulation bridges" through mechanical tooth opening, strip-piercing, and rolling processes. Another type is to inject a heat-insulating material into the heat-insulating cavity of an aluminum alloy profile, and then solidify and remove the broken bridge metal to form a "heat-insulating bridge", which is called a "cast-type" heat-insulating profile. In ChangyYuan Aluminum, you will find the thermal break aluminum window and door like this: New Swing Window, Multi-glass environmental protection and energy saving window, Aluminum-wood composite doors and windows and Broken bridge colored aluminum doors and windows.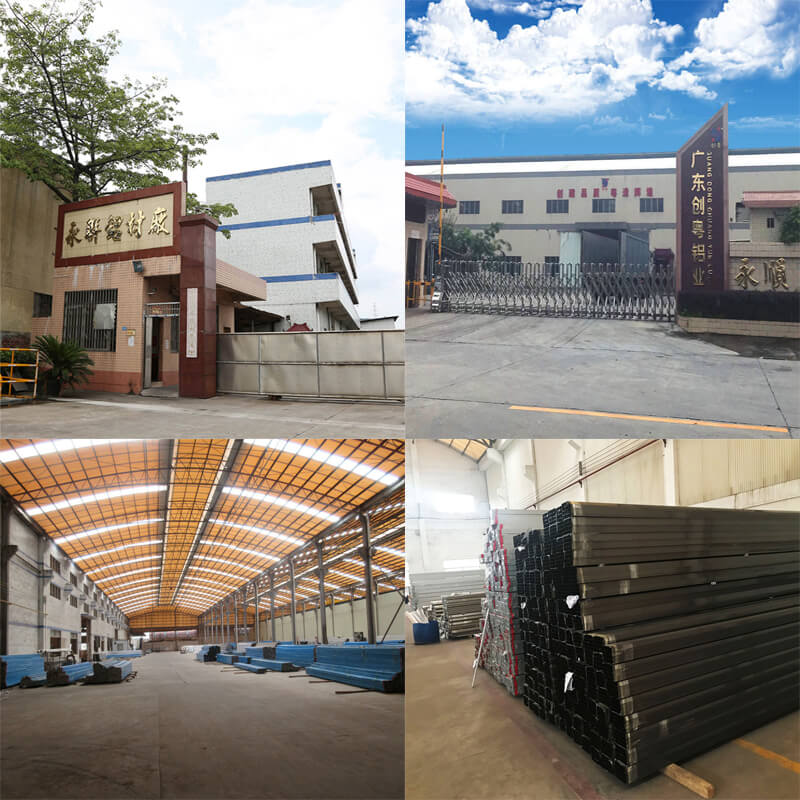 Aluminum Profile

:

Aluminum alloy

: 6063-

T5

,

thermal-break

,

non-thermal-break

Thickness

: 1.4

mm-2.0mm

,

customized

Surface Treatment

:

Customized

(

Powder coated/ Electrophoresis/ Anodizing etc

).

Color

:

White/Champagne/ Grey/Wood grain//Green/Silver

Style

:
(1)

Casement window

&

door

(2)

sliding window

&

door

(3)

Folding window

&

door

(4)

Awning window

(5)

Arched window

&

door

(6)

Tilt

&

Sliding window

&

door

(7)

Tilt

&

Turn window

&

door

(8)

French Door

Glass

:

Type

:

Low-E/Reflective/Tempered/Floated/Coated

Single glazing

: 4/5/6/8/10/12/15/19

mm etc

Double glazing

:

Clear

,

Laminated

,

Low-E

,

Tempered

5+12+5

mm Clear Glass/6+12+6mm Tinted Glass/5+0.76PVC+5mm Laminated Glass

6+12+6

mm Low E Glass/6mm+1.14PVB+6mm+16A etc

Triple 5mm+9A+5mm+9A+5mm

Hardware

:
1)

Chinese Top Brand

2)

International Famous Brand

3)

Flexibly open and firmly riveted

Surface Treatment

:

Power coating

,

Anodizing

,

Over laminate

,

Electrophoresis

Size

:

Customized

Color

:

Customized

Sealing

:

Ternary ethylene propylene rubber sealing strip

Other parts

:

Mosquito net/Stainless steel screen/Inside blinds/Grid

Application

:

Residential houses

,

Condominiums

,

Hotels

,

Offices

,

Villa

Packaging

:
1.

Standard export carton package

2.

Wooden or iron pallets

3.

With film outside

4.

Customized

Guarantee

:
10

years

Wind Pressure Performance

≥5.0 kpa GB/T7106-2008/9 class

Air Permeability

≤0.5 m3/

(

m

.

H

)

GB/T7107-2008/8 class

Rain Water Permeability

≥700 PA GB/T7108-2008/6 class

Air Noise Performance

45

dB GB/T8485-2008/6 class

Good Insulation Performance

≤1.0W/

(

m2

.

K

)

GB/T8484-2008/10 class

Shading Performance of SC

≤0.2 GB/T2680-2008/7 class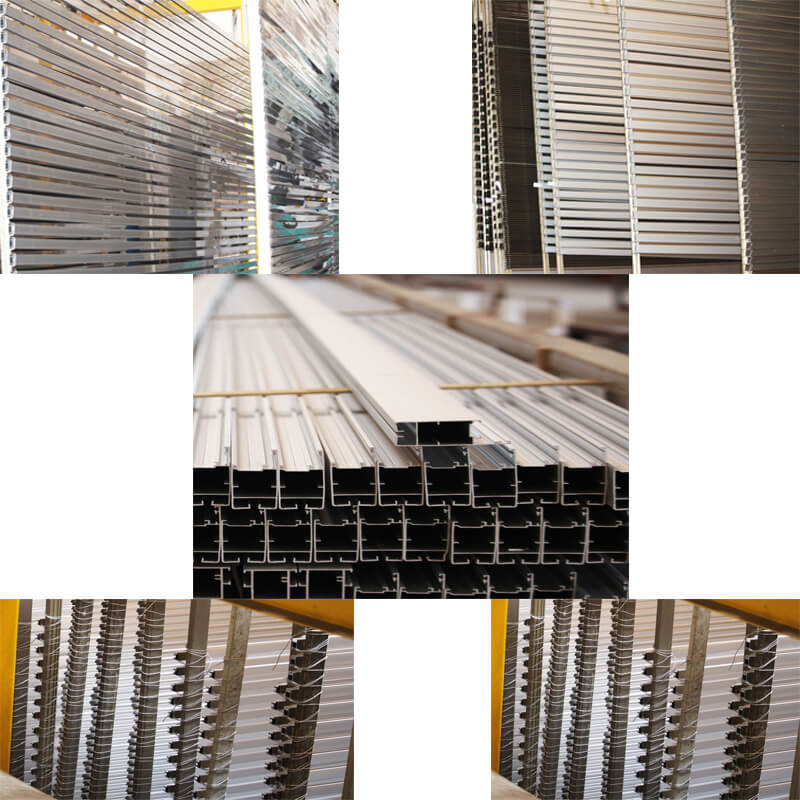 The biggest advantages of thermal break aluminum window and door:
1.Reduce heat conduction: The thermal conductivity of insulated aluminum bridge profiles is 1.8 ~ 5W / ㎡ · k, which is much lower than that of ordinary aluminum alloy profiles of 140 ~ 170W / ㎡ · k. The thermal conductivity of hollow glass structure is adopted. It is 2.0 ~ 3.59W / m2 · k, which is much lower than that of ordinary aluminum alloy profiles 6.69 ~ 6.84W / ㎡ · k, which effectively reduces the heat transmitted through doors and windows.
2.Prevent condensation: The temperature of the inner surface of the profile with the heat insulation strip is close to the indoor temperature, reducing the possibility of the indoor moisture condensing on the profile surface due to supersaturation.
3.Energy saving: In winter, the window frame with insulation strip can reduce 1/3 of the heat lost through the window frame; in summer, if it is air-conditioned, the window frame with insulation strip can be more Reduce energy loss
4.Protect the environment: Through the application of thermal insulation systems, energy consumption can be reduced, while environmental radiation due to air conditioning and heating is reduced. Beneficial to health: The heat exchange between the human body and the environment depends on the temperature of the indoor air, the speed of air flow, and the temperature of the outdoor air. By adjusting the indoor temperature of doors and windows so that it is not lower than 12 ~ 13 ℃, the most comfortable environment has been reached.
5.Noise reduction: the use of hollow glass structures with different thicknesses and the hollow structure of the insulated bridge aluminum profile can effectively reduce the resonance effect of sound waves, prevent sound transmission, and reduce noise by more than 30dB.
6.Various colors: Aluminum profiles with different colors can be produced after surface treatment by anodizing, powder spraying, and fluorocarbon spraying. After rolling and combination, the insulated aluminum alloy doors and windows can be made into indoor and outdoor two-color windows with different colors.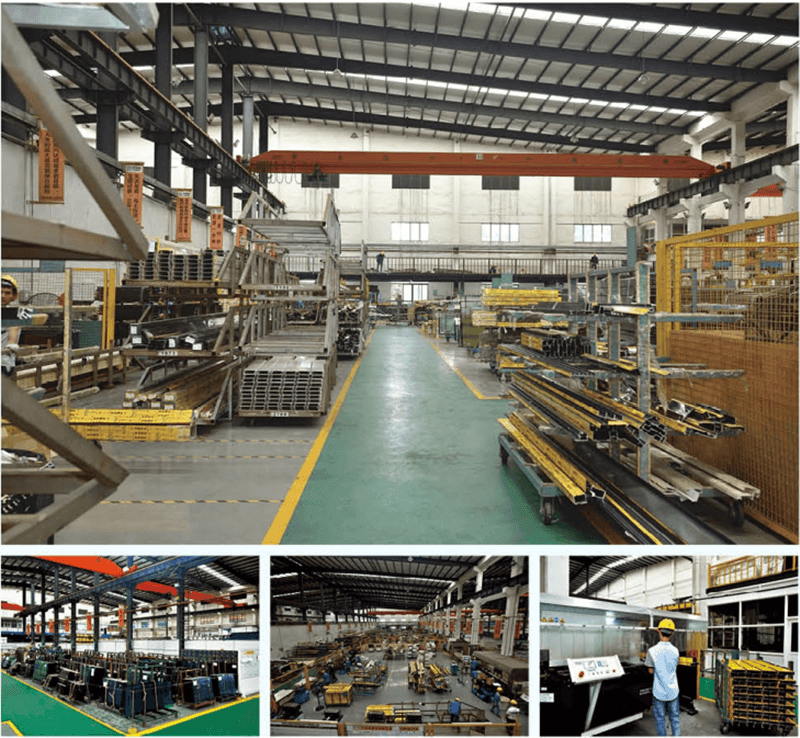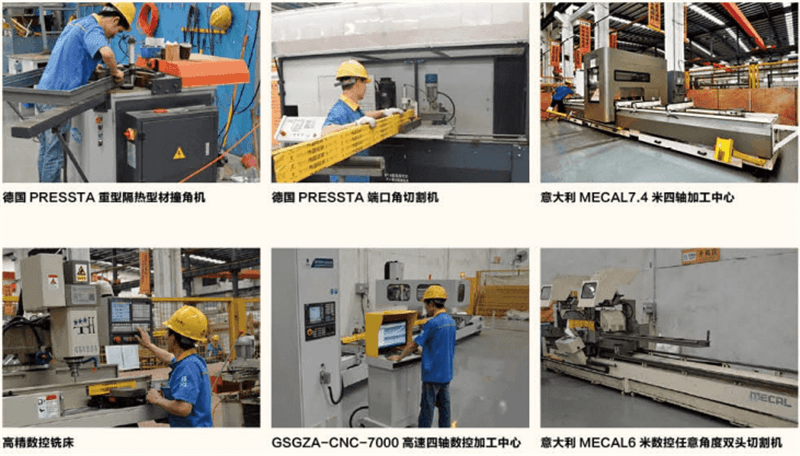 Quality:
CE certification, SGS, ISO9001, ISO14001 and RoHS authentication

Application:
Tall building , house, apartment, office area, and indoor area.
Our advantages:
Changyuan aluminum has these advantages:
Over

30000

sets molds on site

More than

400

employers

Two production cover extrusion

,

melting

,

anodizing

,

electrophoresis and powder coting

4.

All the aluminum materials are make by our factory

,

control the quality from the beginning

.

Have good partnership with the other glass and accessories factory