Aluminium profile nrog anodizing
Ncauj lus kom ntxaws
Feedback tam sim no
Aluminum profile with anodizing
Changyuan Aluminum has two workshop for anodizing and electrophoresis. Anodizing aluminum profile is the substrate was used as an anode, and electrolysis was performed in an electrolytic solution, and a protective oxide film was artificially formed on the surface of the substrate to form an alumina material. Alumina material main features:1. It has strong abrasion resistance, weather resistance and corrosion resistance. 2. Various colors can be formed on the surface of the substrate, which can best meet your requirements. 3. Strong hardness, suitable for the production of various construction and industrial materials. Anodizing of aluminum profiles is actually a method of surface treatment of aluminum profiles. It is to form an oxide film on the surface of the aluminum profile, which is elegant and beautiful and resistant to corrosion. Generally, the anodizing treatment of aluminum profiles is silver-white oxidation treatment, and the surface of aluminum profiles is silver-white, but the aluminum-treated aluminum profiles are also black, yellow, and other aluminum profiles. These are completed during the anodizing process.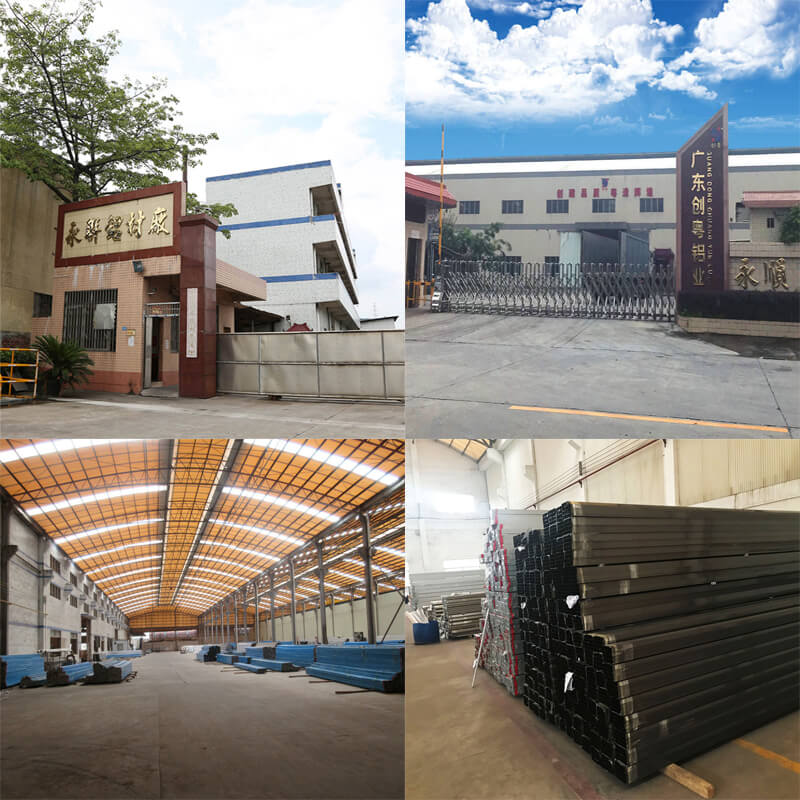 Products description:
1

Business type

Manufacturer

2

Standard

:

GB

5237-2008;

EN755

,

etc.

,
3

Product series

:

Aluminum profile for building material and industrial materials

.
4
nqe:

Based on Nanhai Aluminum Ingot price

(

http

://

www.lvdingjia.com/

) +

Processing Fee

5
Nyiaj them raws caij nyoog:

T/T

,

L/C at sight

6
Kev kho qhov chaw:

Mill finish

, Anodizing anodizing,

Powder coating

, Electrophoresis,

Wooden Finish

,

Heat Insulting
Specification:
7

Alloy

:
6063
8

state

:

T4/ T5/T6

9

length

1

m-7m

,

generally 5.85m for container

10

Normal Anodizing thickness

:

AVERAGE

>10

micro

,
11

Normal powder coating thickness

:
>40

micro

12

thickness

:
0.4

mm 0.5mm 0.6mm

,0.8mm,1.0mm,1.2mm,1.4mm,2.0mm,3.0mm,4.0

mm etc.

.
Other information
13
nqe

NH/LME Primary ingot price

+ Sib txeeb ntau tus nqi
14

Mould policy

Txhua yam khoom yuav tau ntim tau 1 tons, cov nyiaj ua tau los
15

Delivery timetable

within

20

days from the order time

16
Nyiaj them raws caij nyoog
30% deposit,

the balance payment against B/L copy within

7 Hnub
17
Packing standard

inside protection film

,

outside shrinking film or thick paper

18

Certification

SGS /TUV

- ISO901:2008 -

ISO14001

:2004

CE RoHS

19

Useage

Sliding

,

casement

,

windows

,

doors

,

curtain wall

,

industry

,

decoration roofing

,

fence

,

guardrail

20

OEM

Customized aluminium profiles are available
Benefit of anodizing aluminum profile:
1.Improving corrosion resistance Because of the unevenness of the naturally formed oxide film, the color of the aluminum alloy surface is different, which is relatively ugly; on the other hand, the naturally formed oxide film is thin, easily scratched, and has relatively weak corrosion resistance. The anodized artificial oxide film is uniform, dense and more resistant to corrosion.
2.Improve wear resistance
Aluminum profiles are particularly vulnerable to scratches and abrasion. After all, the hardness of aluminum alloys cannot be compared with steel. The anodized industrial aluminum profile surface is very hard, and the hardness of the oxide film can reach 300HV. So it is very wear-resistant and not easy to scratch.
3.Coloring of decorative aluminum products
Before the aluminum profile is sealed by anodic oxidation, there will be a lot of dense pores on the surface, and it is easy to adsorb some metal salts or dyes, so that the surface of the aluminum product forms a colorful color.
4.Improve insulation
We know that the conductivity of aluminum is very good, but aluminum profiles need insulation in some occasions. The anodized aluminum profile oxide film is non-conductive, so if insulation is needed, anodizing treatment is required.
5.Primer for spray paint
The surface of some industrial aluminum profiles needs to be spray-painted. The anodized aluminum profile surface has a strong adsorption, which makes the spray paint more uniform and beautiful.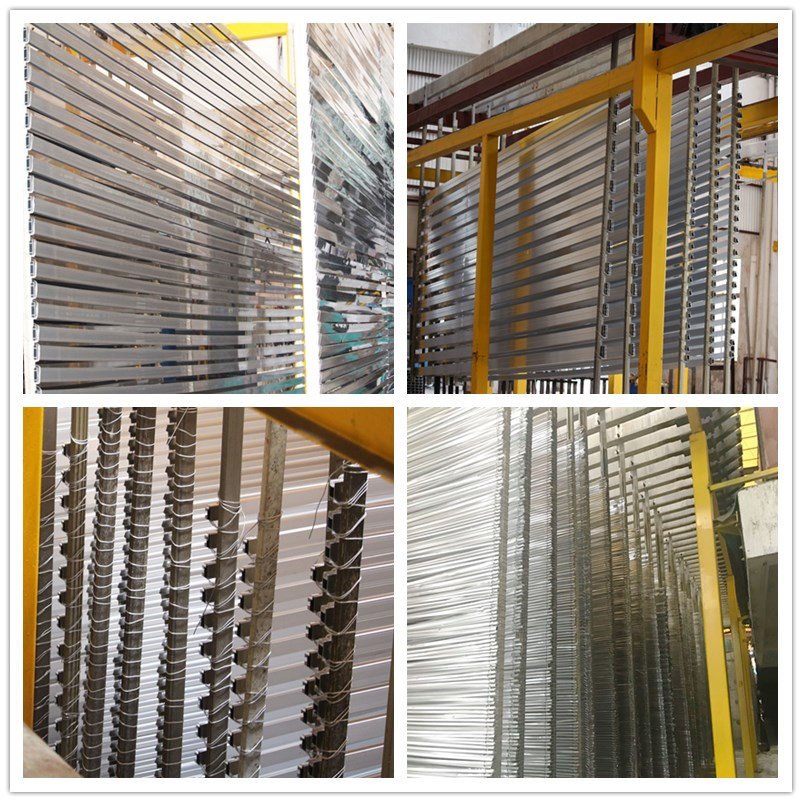 Zoo:
Daim ntawv povthawj, NTXUAV, ISO901, ISO1401 thiab RoHS authentication

All prototype products must go through 4 checks in the whole process:
Raw material inspection

In processing inspection

Final inspection

Outgoing inspection
Daim Ntawv Thov Kev Pab:
Building materials, industrial use, qhov rai, qhov rooj, heat sink, desk, chair..
Our factory's advantages:
1). Two production bases in Guangdong China
2). 20+ years experiences in aluminum industry
3). Over 400 worker in our factory
4) Anodizing anodizing, electrophoresis and powder coating workshop.