Aluminium profiel met anodisatie
Product detail
Feedback nu
Aluminum profile with anodizing
Changyuan Aluminum has two workshop for anodizing and electrophoresis. Anodizing aluminum profile is the substrate was used as an anode, and electrolysis was performed in an electrolytic solution, and a protective oxide film was artificially formed on the surface of the substrate to form an alumina material. Alumina material main features:1. It has strong abrasion resistance, weather resistance and corrosion resistance. 2. Various colors can be formed on the surface of the substrate, which can best meet your requirements. 3. Strong hardness, suitable for the production of various construction and industrial materials. Anodizing of aluminum profiles is actually a method of surface treatment of aluminum profiles. It is to form an oxide film on the surface of the aluminum profile, which is elegant and beautiful and resistant to corrosion. Generally, the anodizing treatment of aluminum profiles is silver-white oxidation treatment, and the surface of aluminum profiles is silver-white, but the aluminum-treated aluminum profiles are also black, yellow, and other aluminum profiles. These are completed during the anodizing process.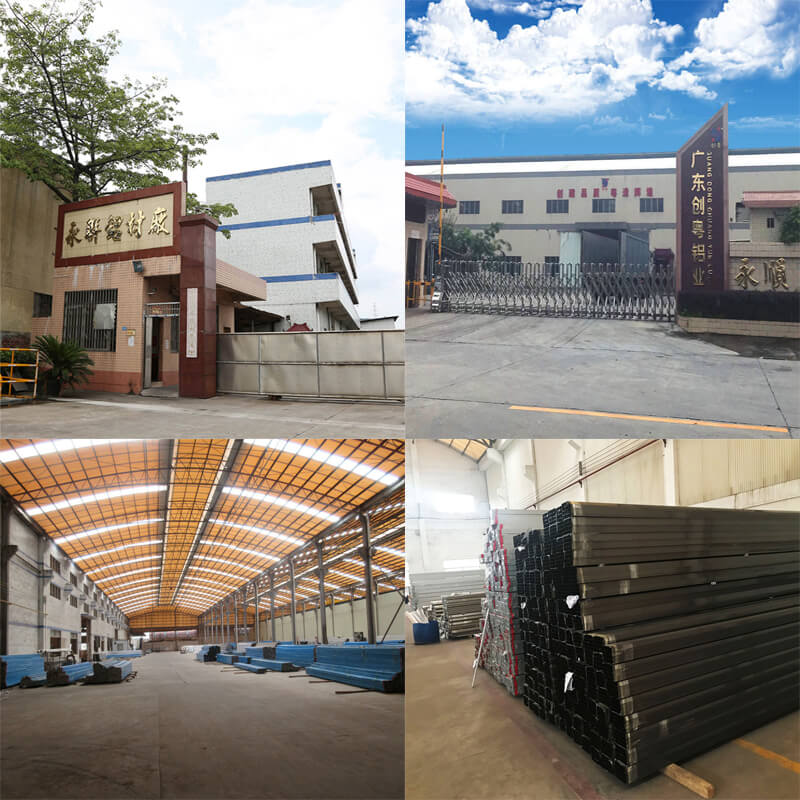 Producten beschrijving:
| | | |
| --- | --- | --- |
| 1 | Soort bedrijf | Fabrikant |
| 2 | Standaard: | GB 5237-2008; EN755, enzovoort., |
| 3 | Serie producten: | Aluminium profiel voor bouwmateriaal en industriële materialen. |
| 4 | Prijs: | Gebaseerd op de prijs van Nanhai Aluminium Ingot(http://www.lvdingjia.com/) + Verwerkingskosten |
| 5 | Betalingstermijn: | T / T, L / C op zicht |
| 6 | Oppervlakte behandeling: | Mill finish, Anodiseren, Poeder coating, Elektroforese, Houten afwerking, Warmte beledigend |
Specificatie:
| | | |
| --- | --- | --- |
| 7 | Legering: | 6063 |
| 8 | staat: | T4 / T5 / T6 |
| 9 | lengte | 1m-7m, over het algemeen 5,85 m voor container |
| 10 | Normale anodisatiedikte: | GEMIDDELDE >10 micro, |
| 11 | Normale poedercoatingdikte: | >40micro |
| 12 | dikte: | 0.4mm 0,5 mm 0,6 mm,0.8mm,1.0mm,1.2mm,1.4mm,2.0mm,3.0mm,4.0mm enz.. |
Andere informatie
13
Prijs
NH / LME Primaire baarprijs + de meest concurrerende conversiekosten
14
Vormbeleid
Elk gekocht item krijgt een volume 1 ton, terugbetaling vormbetaling
15
Levering tijdschema
binnen 20 dagen vanaf de besteltijd
16
Betalingstermijn
30% storting, de saldobetaling tegen B / L-exemplaar binnen 7 dagen
17
Verpakkingsnorm
binnenkant beschermfolie, buiten krimpfolie of dik papier
18
Certificatie
SGS / TUV - ISO 9001:2008 - ISO14001:2004 CE RoHS
19
Gebruik
Glijden,

vleugel, ramen, deuren, vliesgevel, industrie, decoratie dakbedekking, hek, vangrail

20

OEM

Op maat gemaakte aluminium profielen zijn beschikbaar
Benefit of anodizing aluminum profile:
1.Improving corrosion resistance Because of the unevenness of the naturally formed oxide film, the color of the aluminum alloy surface is different, which is relatively ugly; on the other hand, the naturally formed oxide film is thin, easily scratched, and has relatively weak corrosion resistance. The anodized artificial oxide film is uniform, dense and more resistant to corrosion.
2.Improve wear resistance
Aluminum profiles are particularly vulnerable to scratches and abrasion. After all, the hardness of aluminum alloys cannot be compared with steel. The anodized industrial aluminum profile surface is very hard, and the hardness of the oxide film can reach 300HV. So it is very wear-resistant and not easy to scratch.
3.Coloring of decorative aluminum products
Before the aluminum profile is sealed by anodic oxidation, there will be a lot of dense pores on the surface, and it is easy to adsorb some metal salts or dyes, so that the surface of the aluminum product forms a colorful color.
4.Improve insulation
We know that the conductivity of aluminum is very good, but aluminum profiles need insulation in some occasions. The anodized aluminum profile oxide film is non-conductive, so if insulation is needed, anodizing treatment is required.
5.Primer for spray paint
The surface of some industrial aluminum profiles needs to be spray-painted. The anodized aluminum profile surface has a strong adsorption, which makes the spray paint more uniform and beautiful.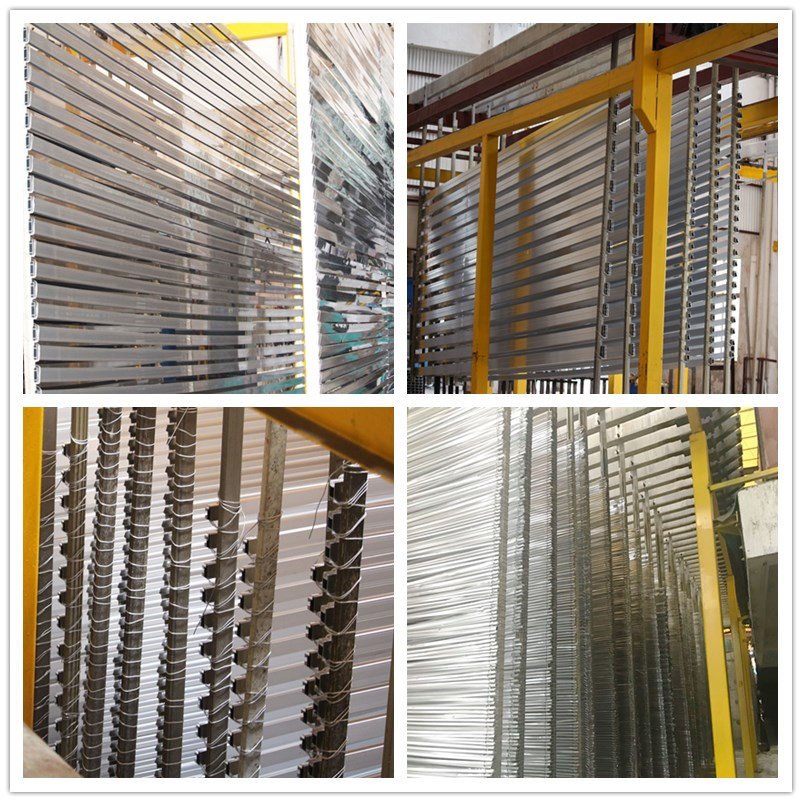 Kwaliteit:
CE-certificering, SGS, ISO 9001, ISO14001 en RoHS-authenticatie

Alle prototypeproducten moeten erdoorheen 4 controles in het hele proces:
Grondstofinspectie

Bij het verwerken van inspectie

Eind inspectie

Uitgaande inspectie
Toepassing:
Building materials, industrial use, venster, door, heat sink, desk, chair..
Our factory's advantages:
1). Two production bases in Guangdong China
2). 20+ years experiences in aluminum industry
3). Over 400 worker in our factory
4) Anodiseren, electrophoresis and powder coating workshop.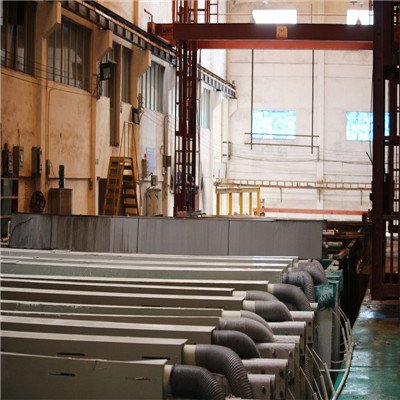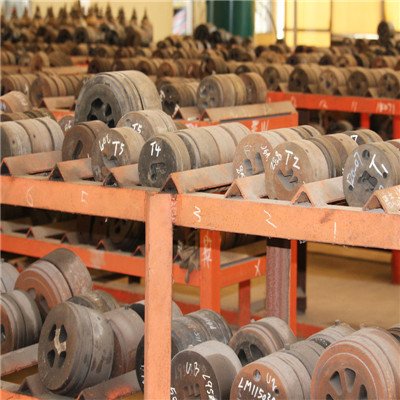 Stuur uw bericht naar ons: