Aluminium extrusion profile for V-slot
Product Detail
Feedback now
Aluminum extrusion profile for V-slot industrial use aluminum profile
Send the inquiry or send us an email to tell me the requirements, we will customised it for you.
Aluminum profiles were first used in construction. The term industrial aluminum profile is also a new word that only appeared in the 21st century. It is because aluminum profile is more and more widely used in industrial production that it is divided into a category. In a broad sense, as long as the aluminum profiles related to industrial production are industrial aluminum profiles, such as equipment frames, equipment aluminum accessories, radiators, clean room frames, manipulator accessories, aluminum profile maintenance platforms, etc. are industrial aluminum profiles. In our company, the v-slot profiles usually use 20 series M5 or M4 special T-nuts to connect internally with the internal hexagon. For high strength, 20 series slider nuts can be used to connect internally with the internal hexagon bolts. Right-angle links usually use European standard 2020 angle slot connectors. For internal connection, use two sets of 2020 corner pieces or 2028 corner pieces for external linking, which is firm and reliable. The V-slot aluminum profile in our factory has a regular section, generally rectangular, with grooves on all sides, and aluminum profiles connected by special connectors. It has standard models, 3030, 30060, 4040, 4080, 5050, 6060, 8080, 100100 and so on. Wall thickness varies, the notch has three types of European standard, national standard and non-standard.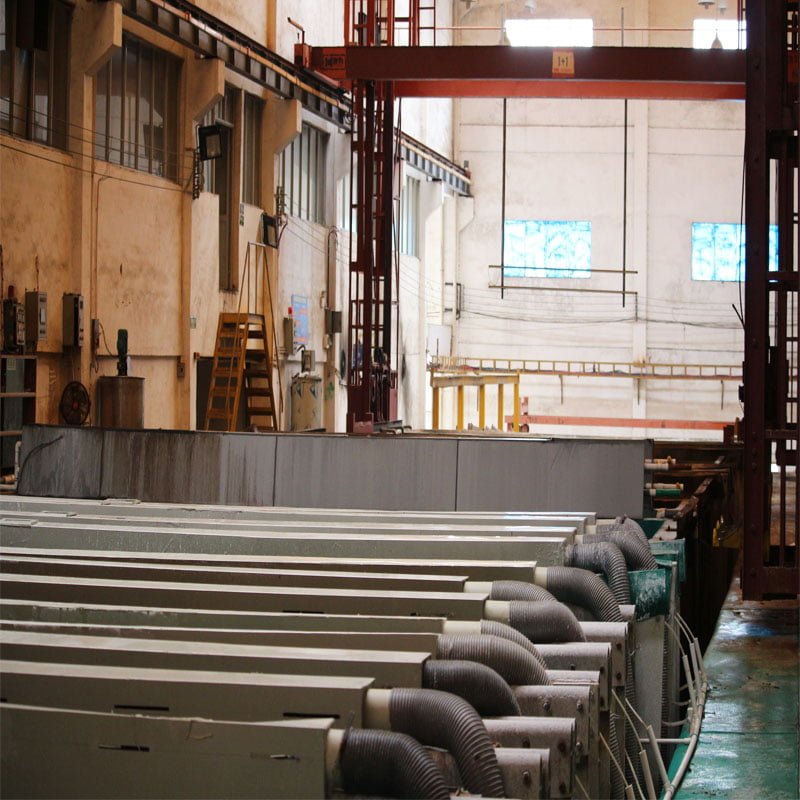 \
Products description:
| | | |
| --- | --- | --- |
| 1 | Business type | Manufacturer |
| 2 | Standard: | GB 5237-2008; EN755, etc., |
| 3 | Product series: | Aluminum profile for building material and industrial materials. |
| 4 | Price: | Based on Nanhai Aluminum Ingot price(http://www.lvdingjia.com/) + Processing Fee |
| 5 | Payment term: | T/T, L/C at sight |
| 6 | Surface treatment: | Mill finish, Anodizing, Powder coating, Electrophoresis, Wooden Finish, Heat Insulting |
Specification:
| | | |
| --- | --- | --- |
| 7 | Alloy: | 6063 |
| 8 | state: | T4/ T5/T6 |
| 9 | length | 1m-7m, generally 5.85m for container |
| 10 | Normal Anodizing thickness: | AVERAGE >10 micro, |
| 11 | Normal powder coating thickness: | >40micro |
| 12 | thickness: | 0.4mm 0.5mm 0.6mm,0.8mm,1.0mm,1.2mm,1.4mm,2.0mm,3.0mm,4.0mm etc.. |
Other information
| | | |
| --- | --- | --- |
| 13 | Price | NH/LME Primary ingot price + the most competitive conversion cost |
| 14 | Mould policy | Each item purchased volume get to 1 tons, refund mould payment |
| 15 | Delivery timetable | within 20 days from the order time |
| 16 | Payment term | 30% deposit, the balance payment against B/L copy within 7 days |
| 17 | Packing standard | inside protection film, outside shrinking film or thick paper |
| 18 | Certification | SGS /TUV - ISO9001:2008 - ISO14001:2004 CE RoHS |
| 19 | Useage | Sliding, casement, windows, doors, curtain wall, industry, decoration roofing, fence, guardrail |
| 20 | OEM | Customized aluminium profiles are available |
Application ofour V-slot industrial aluminum profile:
Industrial V-slot aluminum profiles are used: 1. Mechanical frame structure and various parts connection. 2. Workbench, industrial assembly line, conveyor belt. 3. Small automatic equipment and non-standard mechanical and electrical equipment. 4. Industrial inspection and detection and safety protection system. 5. Electronics and automobile parts assembly production line. 6. Chemical, food, cleaning and other equipment. 7, trade shows, outdoor advertising and stage settings. 8. Lab benches in scientific research institutions. 9. Aerospace maintenance platform, dustproof room, etc. 10. Kitchen brackets, fish tank brackets, washing machine brackets, etc. in daily life.
Quality:
CE certification, SGS, ISO9001, ISO14001 and RoHS authentication.

Advantages of Industrial V-slot aluminum profile:
The advantages of using industrial aluminum profiles are:
1.There are many types of assembly line aluminum profiles, complete specifications, affordable prices, and a wide range of applications.
2.Light weight, good mechanical properties, high connection strength and large bearing capacity.
3. size specifications, strict tolerances, beautiful and generous, good smoothness, corrosion resistance.
4.It is dedicated, does not require welding, is more environmentally friendly, and is extremely convenient to install, disassemble, carry and move.
5.Shape: can be customized according to the shape of the customer's use of the mold, customized different lengths, different surface treatments, different performance requirements of the use process;
6.Surface: The surface has been treated (oxidized and sandblasted) and has a beautiful appearance, corrosion resistance and dirt resistance. If dirt sticks to it, it can be removed by rubbing with pine perfume or alcohol;
7.Processing: The tolerance can be adjusted finely according to the customer's drawing requirements.
8.Frame finished product customization: According to the different requirements of customers, use profile accessories. First consider the customer's use method and application environment. According to the above two points, use industrial aluminum profiles to maximize customer needs.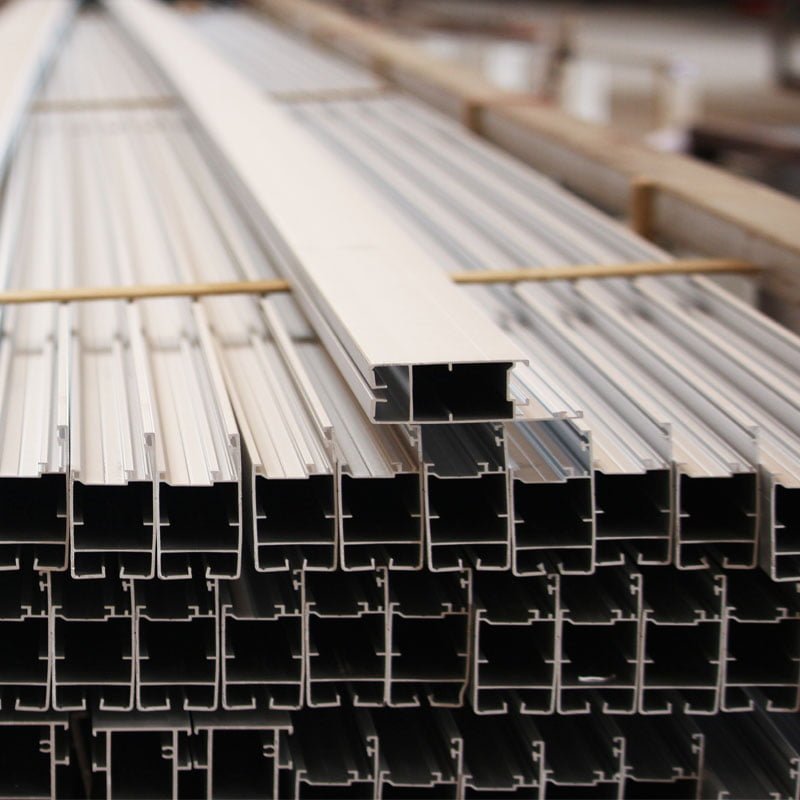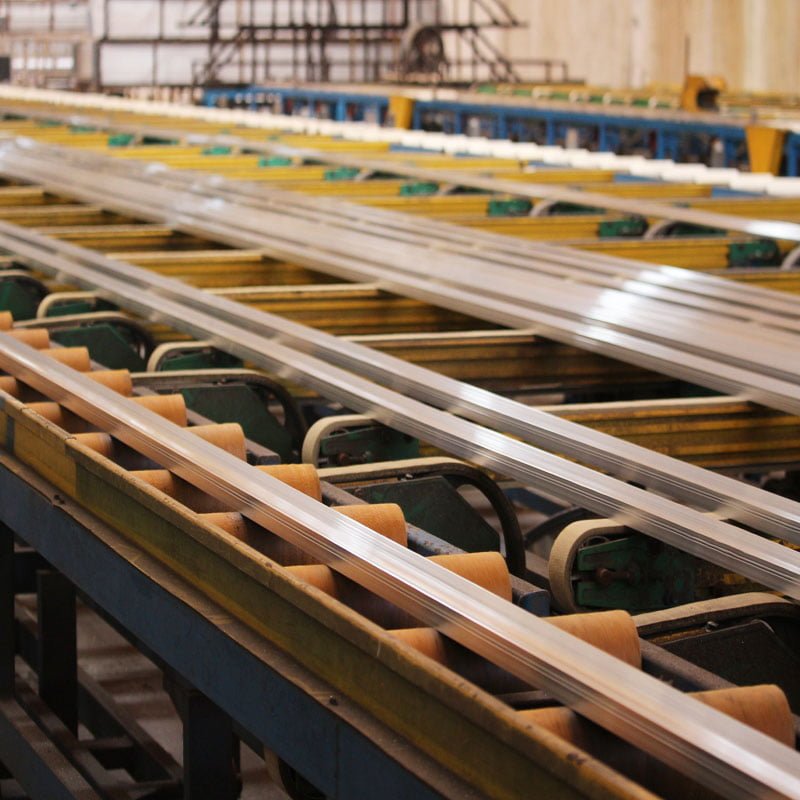 Why ChangYuan aluminum:
1). 20+ years in the industry
2). Two production base including anodizing, electrophoresis and powder coating workshop.
3). Total 11 aluminum extrusion machines.
4) Over 400 workers, best sale team and technical team help to make a plan for you.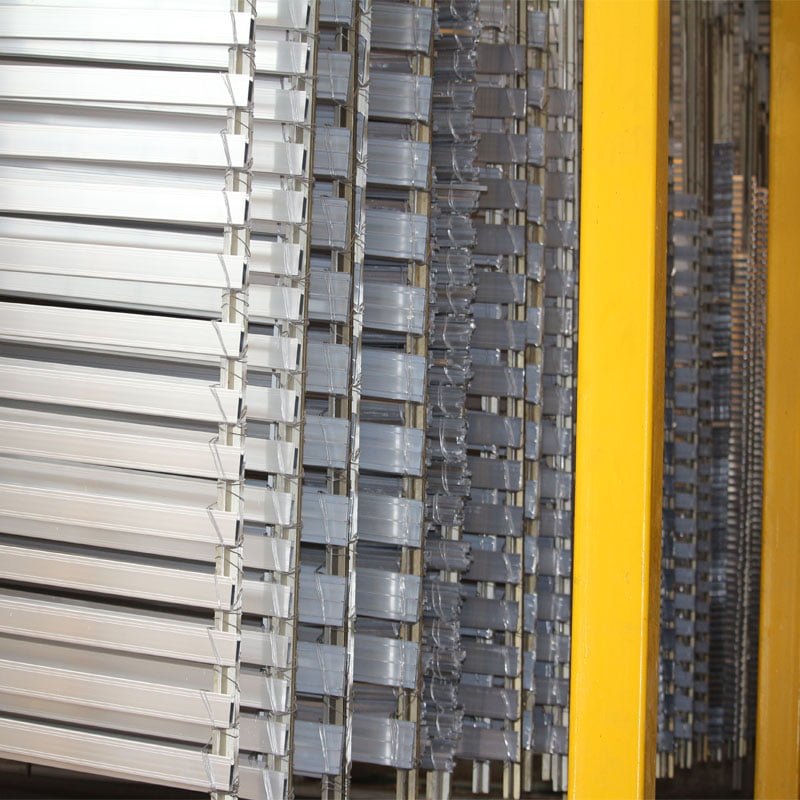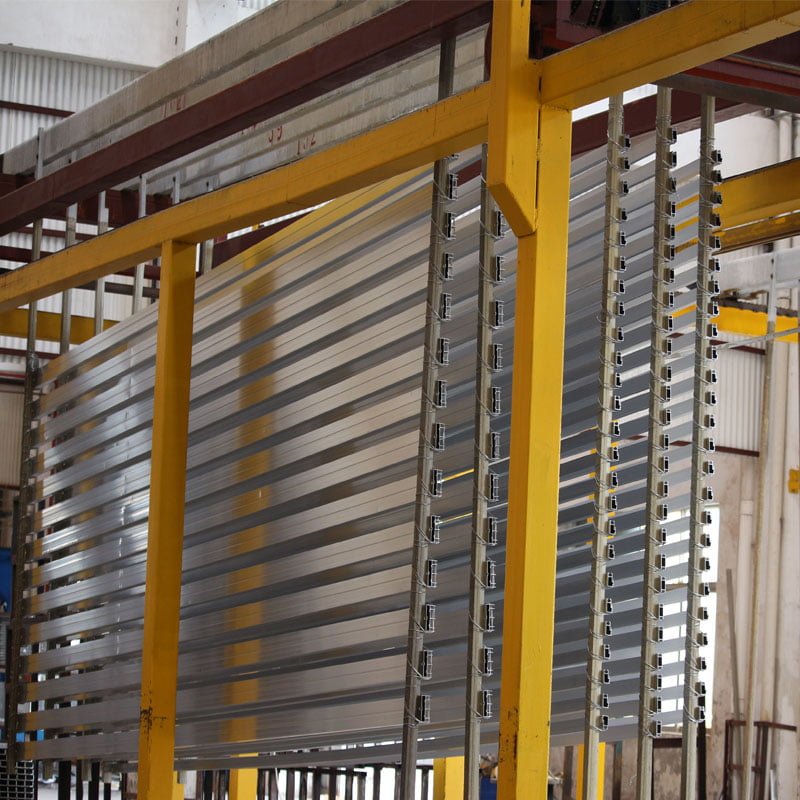 F&Q:
Q1: Can you help me to do the intensive processing on the V-slot aluminum profile?
YES, we are the material manufacturer, but we have partnership with some deep processing factory. We will help you to finish the products.
Q2: Can I also do the anodizing on the V-slot aluminum profile?
Yes, we have the anodizing and electrophoresis workshop on our factory, we will do it under your request.