Aluminium shutter door&window and roller shutter
Product Detail
Feedback now
Aluminum shutter door&window/ roller shutter
Changyuan Aluminum alloy shutter door and window are widely used curtains made in the shape of louvers. Aluminum alloy shutters are mainly composed of aluminum alloys that are not easy to rust. It is light and durable. Shutters are a kind of soft decoration for new homes. Newly built buildings are basically used for decoration. Because blinds are not expensive, they are generally more commonly used in European and American countries. In fact, blinds are also a representative decoration in European and American style decoration. Use the manual knob or push rod motor to drive the internal connecting rod to realize the turning function of the aluminum alloy shutter blade. The blade has a turning angle of 0 to 105 degrees, which can be adjusted at will. When the blade angle is 90 degrees, the maximum ventilation effect can be obtained. When the blade angle is 15-25 degrees, it can effectively prevent outdoor peeping. When the blade is completely closed, it can block the invasion of heavy rain. If the electric system is selected, it can be linked with the fire control center as an automatic smoke exhaust gate.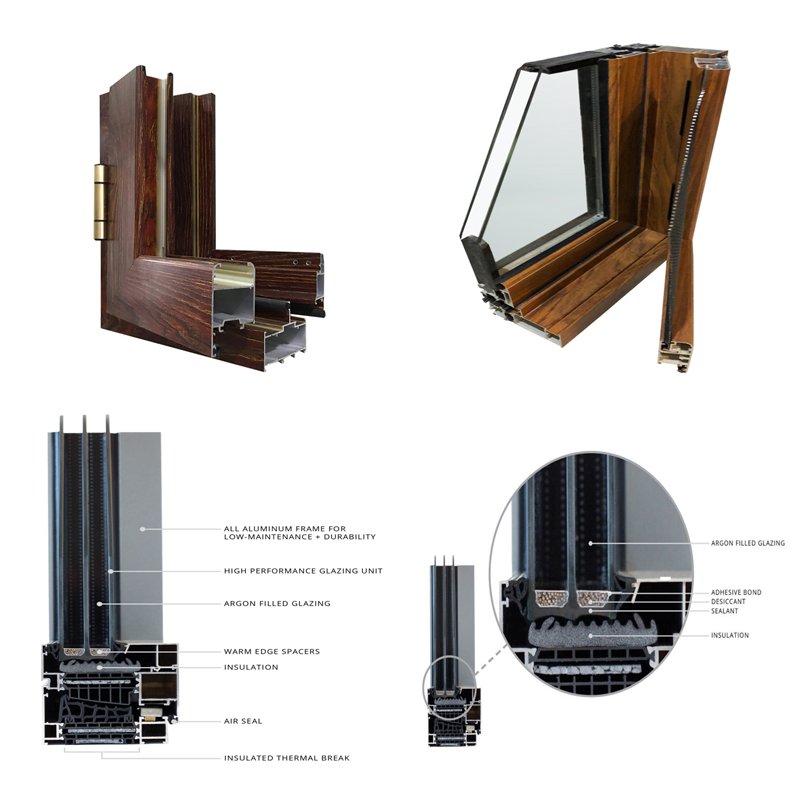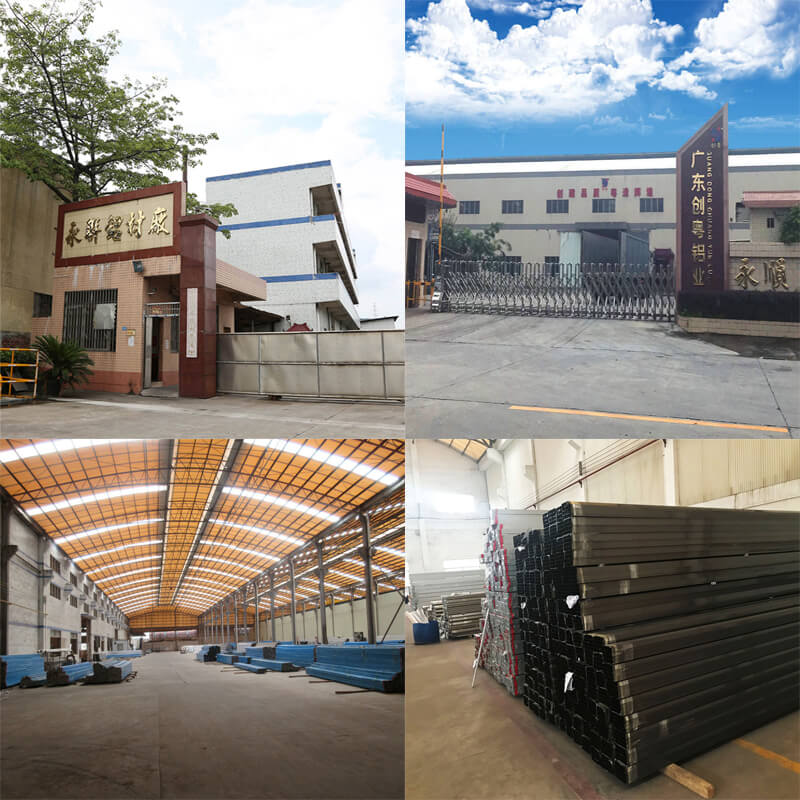 Aluminum Profile:
Aluminum alloy: 6063-T5, thermal-break, non-thermal-break
Thickness: 1.4mm-2.0mm, customized
Surface Treatment: Customized (Powder coated/ Electrophoresis/ Anodizing etc).
Color: White/Champagne/ Grey/Wood grain//Green/Silver
Style:
(1) Casement window & door (2) sliding window & door
(3) Folding window & door (4) Awning window
(5) Arched window & door (6) Tilt&Sliding window & door
(7) Tilt&Turn window & door (8) French Door
Glass:
Type: Low-E/Reflective/Tempered/Floated/Coated
Single glazing: 4/5/6/8/10/12/15/19mm etc
Double glazing: Clear, Laminated, Low-E, Tempered
5+12+5mm Clear Glass/6+12+6mm Tinted Glass/5+0.76PVC+5mm Laminated Glass

6+12+6mm Low E Glass/6mm+1.14PVB+6mm+16A etc
Triple 5mm+9A+5mm+9A+5mm
Hardware:
1) Chinese Top Brand
2) International Famous Brand
3) Flexibly open and firmly riveted
Surface Treatment:
Power coating, Anodizing, Over laminate, Electrophoresis
Size:
Customized
Color:
Customized
Sealing:
Ternary ethylene propylene rubber sealing strip
Other parts:
Mosquito net/Stainless steel screen/Inside blinds/Grid
Application:
Residential houses, Condominiums, Hotels, Offices, Villa
Packaging:
1. Standard export carton package
2. Wooden or iron pallets
3. With film outside
4. Customized
Guarantee:
10 years
Wind Pressure Performance
≥5.0 kpa GB/T7106-2008/9 class
Air Permeability
≤0.5 m3/(m. H) GB/T7107-2008/8 class
Rain Water Permeability
≥700 PA GB/T7108-2008/6 class
Air Noise Performance
45dB GB/T8485-2008/6 class
Good Insulation Performance
≤1.0W/(m2. K) GB/T8484-2008/10 class
Shading Performance of SC
≤0.2 GB/T2680-2008/7 class
Why people would like to choose aluminum shutter?
Before we figure out why people like choose the aluminum shutter, we need to know the advantages of aluminum shutter door and window:
1). It is used in the machine room or other public places where ventilation and rain proofing, heat insulation and air conditioning are needed. The advantages of the blinds, and the staff can also adjust the opening of the blinds according to the indoor temperature or ventilation requirements. The blinds can be adjusted flexibly and reliably, and there is no need for relubrication, no noise, and good sealing performance.
2). The single-layer adjusting shutter is used for the environment that needs lighting, heat dissipation, wind protection, and adjustment of airflow without rain. It can be widely used in computer rooms, office buildings or other related occasions. It consists of streamlined adjusting blades and side frames. A protective net cover is installed on the outside and screens are installed on the inside to ensure that the room is full of fresh air while no insects or other light objects enter the room, giving people a pleasant working and living environment.
3). privacy protection
Use the concave and convex directions of the leaves to block the outside vision. At the same time, the outside vision from top to bottom is blocked at night. When the convex side of the blade is facing indoors, the shadow will not be reflected outdoors.
Usually just wipe with a rag, please use a neutral lotion when cleaning. Don't worry about discoloration and discoloration. Waterproof shutters can be completely washed.
4). Warm in winter and cool in summer
The material with good thermal insulation is used to effectively maintain the indoor temperature and achieve the goal of saving energy. (Note: Only a few brands with good reputation can guarantee this. The beauty of the appearance does not mean everything.)
Simple and free angle adjustment to control the incident light, to adjust the blade angle to control the incident light, the blade can be arbitrarily adjusted to the most suitable position.
5). Block UV
Effectively block UV rays from entering and protect furniture from UV rays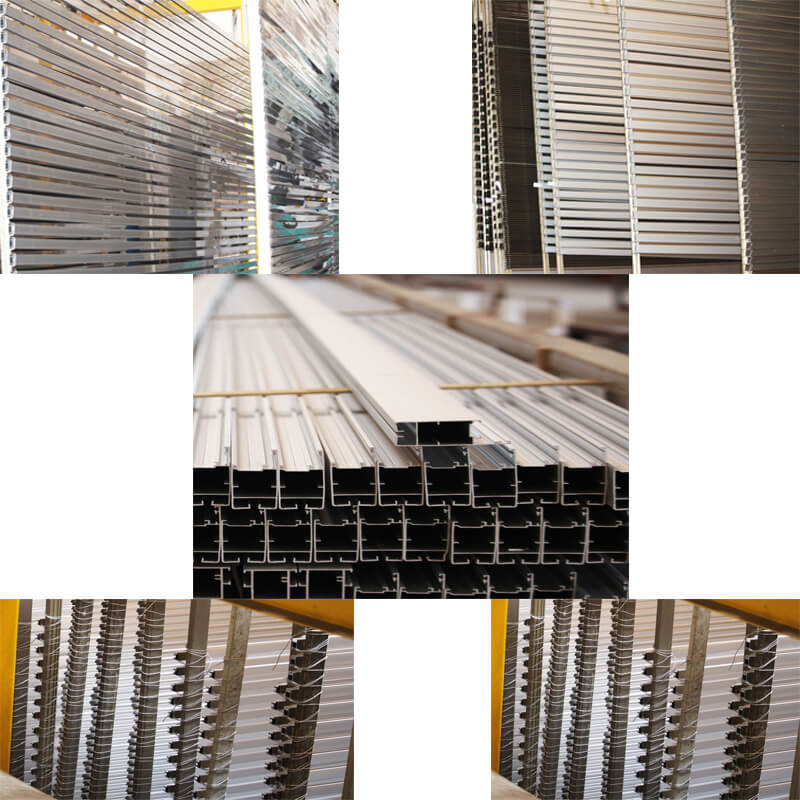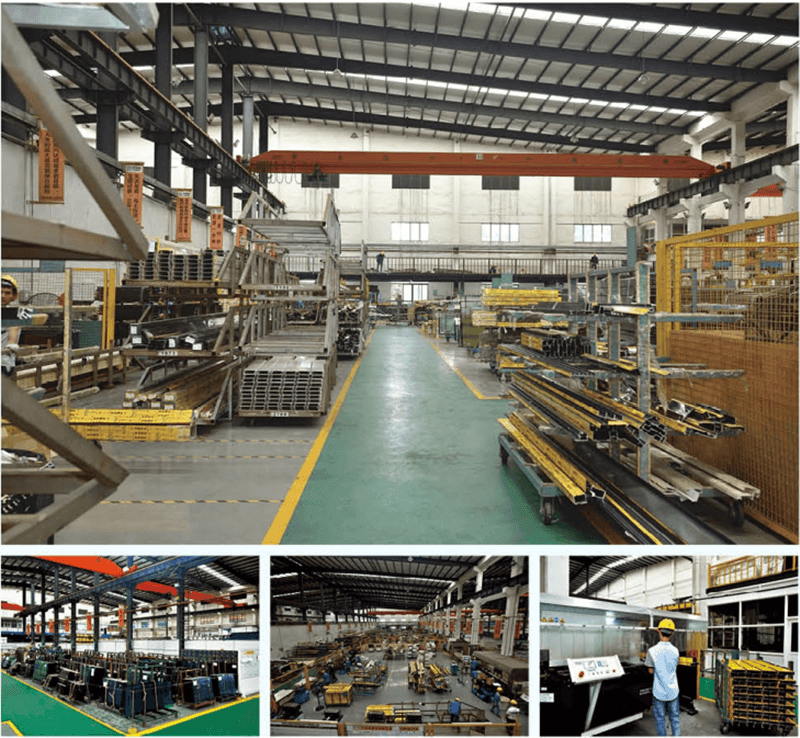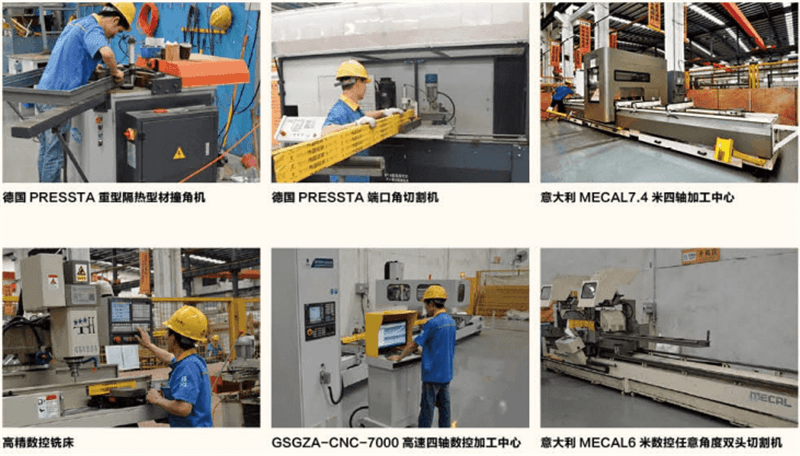 Quality:
CE certification, SGS, ISO9001, ISO14001 and RoHS authentication

Application:
Tall building , house, apartment, office area, and indoor area.
Changyuan's advantages:
Two production bases in Guangdong.

Have a good partnership with many window and door factory.

Best sale team and technical team support our customers