Profaili Aluminium fun tube ikole
Aluminum profile for aluminum tube
Fi ibere naa ranṣẹ tabi fi imeeli ranṣẹ lati sọ fun mi awọn ibeere naa, a yoo ṣe adani fun ọ.
Aluminum tube is a kind of non-ferrous metal tube. It refers to a metal tubular material that is hollow and stretched along its longitudinal length with pure aluminum or aluminum alloy. Aluminum profile in aluminum tube can have one or more closed through holes with uniform wall thickness and cross-section. It is delivered in a straight line or in a roll. Widely used in automobiles, ships, aerospace, aviation, itanna onkan, agriculture, mechanical and electrical, household and other industries. ChangYuan Aluminum has more than 20+ years in making aluminum tube for our customers. Ninu ile-iṣẹ wa, you can choose all kind of the aluminum tube, form square shape, "U" shape to round diamond shape. Moreover, if you need the surface treatment on the aluminum tube, you can choose anodized, electrophoresis and powder coating. Ni deede, we will custom make the shape and size for you.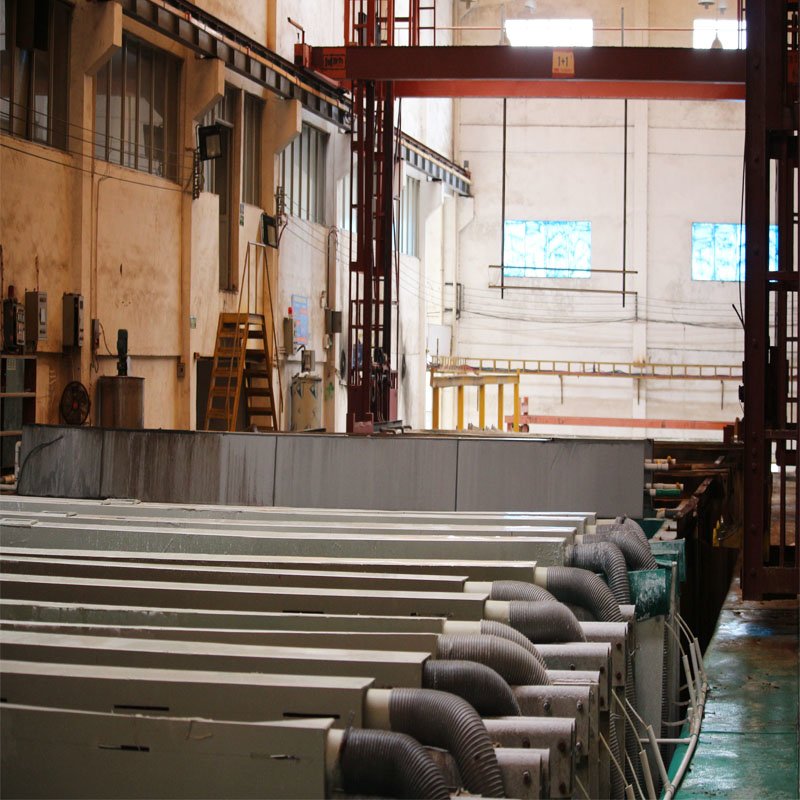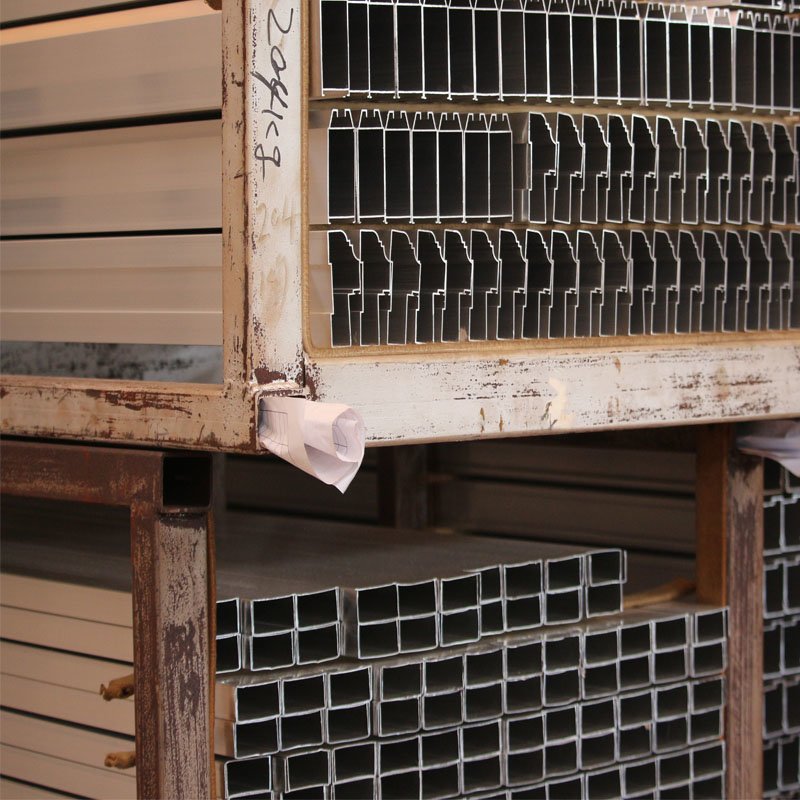 Awọn ọja apejuwe:
| | | |
| --- | --- | --- |
| 1 | Iru iṣowo | Olupese |
| 2 | Standard: | GB 5237-2008; EN755, abbl., |
| 3 | Ọja jara: | Profaili aluminiomu fun ohun elo ile ati awọn ohun elo ile-iṣẹ. |
| 4 | Iye: | Da lori idiyele Nanhai Aluminiomu Ingot(http://www.lvdingjia.com/) + Owo sisan ilana |
| 5 | Igba isanwo: | T / T, L / C ni wiwo |
| 6 | Itọju dada: | Mill pari, Anodizing, Ti a bo lulú, Electrophoresis, Ipari Onigi, Ipaniyan Ooru |
Sipesifikesonu:
| | | |
| --- | --- | --- |
| 7 | Alloy: | 6063 |
| 8 | ipinle: | T4 / T5 / T6 |
| 9 | gigun | 1m-7m, gbogbo 5.85m fun eiyan |
| 10 | Deede sisanra Anodizing: | Apapọ >10 micro, |
| 11 | Deede sisanra ti a bo lulú: | >40micro |
| 12 | sisanra: | 0.4mm 0.5mm 0.6mm,0.8mm,1.0mm,1.2mm,1.4mm,2.0mm,3.0mm,4.0mm ati be be lo.. |
Alaye miiran
| | | |
| --- | --- | --- |
| 13 | Iye | NH / LME Owo ingot akọkọ + idiyele iyipada ifigagbaga julọ |
| 14 | Afihan m | Ohunkan kọọkan ti o ra iwọn didun gba si 1 toonu, agbapada m isanwo |
| 15 | Akoko Ifijiṣẹ | laarin 20 awọn ọjọ lati akoko ibere |
| 16 | Igba isanwo | 30% idogo, isanwo iwontunwonsi lodi si ẹda B / L laarin 7 ọjọ |
| 17 | Boṣewa packing | inu fiimu aabo, ita fiimu ti n dinku tabi iwe ti o nipọn |
| 18 | Iwe-ẹri | SGS / TUV - ISO9001:2008 - ISO14001:2004 CE RoHS |
| 19 | Lilo | Sisun, casement, windows, awọn ilẹkun, ogiri ikele, ile ise, ohun ọṣọ Orule, odi, aabo |
| 20 | OEM | Awọn profaili aluminiomu ti adani wa |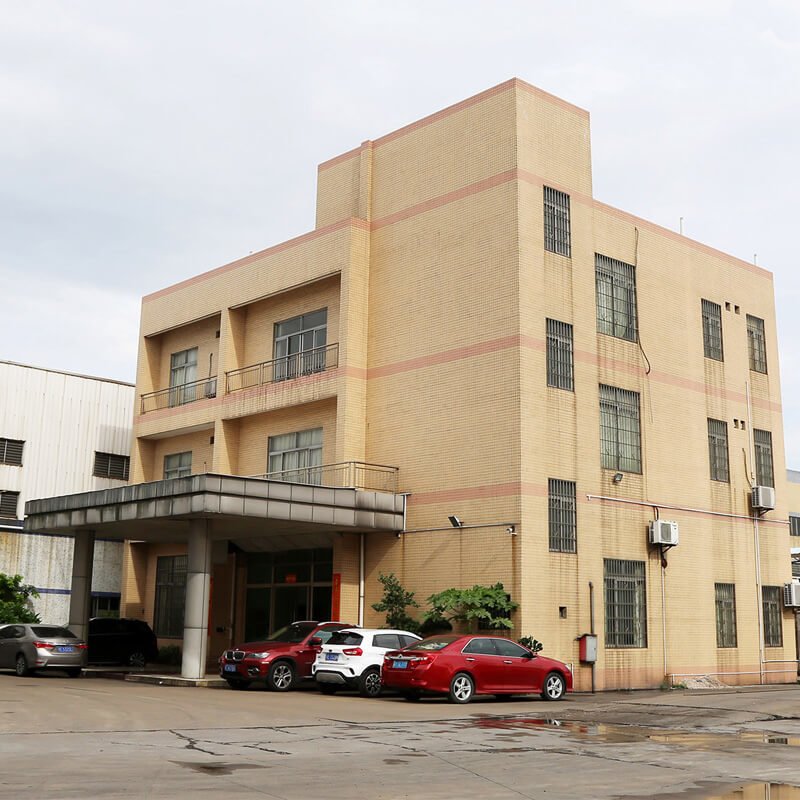 Ohun elo:
Building materials, awọn ọkọ ayọkẹlẹ, ships, aerospace, aviation, itanna onkan, agriculture, mechanical and electrical, household and other industries.
Didara:
Ijẹrisi CE, SGS, ISO9001, ISO14001 ati ìfàṣẹsí RoHS

Aluminum tube's classification and characteristic
Aluminum tubes are mainly divided into the following types
1). Divided by shape: square tube, round tube, pattern tube, special-shaped tube, universal aluminum tube.
2). Divided by extrusion method: seamless aluminum tube and ordinary extruded tube
3). Divided by accuracy: ordinary aluminum tubes and precision aluminum tubes, of which precision aluminum tubes generally need to be reprocessed after extrusion, such as cold drawing fine drawing, rolling.
4). Divided by thickness: ordinary aluminum tube and thin wall aluminum tube
Changyuan aluminum tube's characteristic
It is a high-strength hard aluminum, which can be strengthened by heat treatment, has moderate plasticity under annealing, hardening and hot conditions, and has good spot weldability. Aluminum pipes have a tendency to form intergranular cracks when using gas welding and argon arc welding; aluminum pipes After quenching and cold work hardening, the machinability is good, and it is poor in the annealed state. The corrosion resistance is not high. Anodizing treatment and painting methods are often used or the surface is coated with aluminum to improve the corrosion resistance.
ChangYuan aluminum tube's advantages:
Advantages of aluminum pipe:
1). the welding technology advantage: thin-wall copper-aluminum pipe welding technology suitable for industrial production, known as a world-class problem, is the key technology of aluminum replacement copper for air conditioner connection pipes.
2). the service life advantage: from the inner wall of the aluminum pipe, because the refrigerant does not contain moisture, the inner wall of the copper-aluminum connection pipe will not corrode.
3). the energy saving advantage: the lower the heat transfer efficiency of the air conditioner indoor unit and the outdoor unit, the more energy-saving, or the better the insulation effect, the morepower-saving.
4). excellent bending performance, easy to install and move.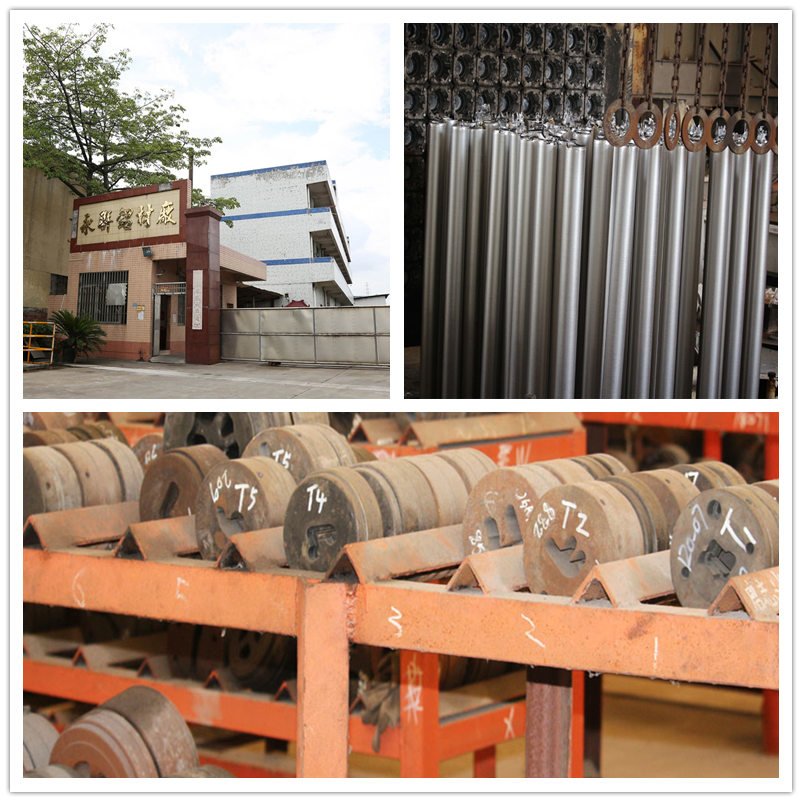 Why ChangYuan aluminiomu:
1). 20+ ọdun ninu ile-iṣẹ naa
2). Ipilẹ iṣelọpọ meji pẹlu anodizing, electrophoresis ati onifioroweoro ti a bo lulú.
3). Lapapọ 11 aluminiomu extrusion ero.
4) Ti pari 400 awọn oṣiṣẹ, ẹgbẹ tita to dara julọ ati ẹgbẹ imọ -ẹrọ ṣe iranlọwọ lati ṣe ero fun ọ.
Gbogbo awọn ọja apẹrẹ gbọdọ lọ nipasẹ 4 awọn sọwedowo ni gbogbo ilana:
Ayewo ohun elo aise

Ni ayewo ṣiṣe

Ayewo ipari

Ayewo ti njade
F&Ibeere::
Q1. Why we always do the anodizing on the aluminum tube?
That's because Oxidation of aluminum tube refers to a material protection technology for aluminum tube in the electrolyte solution to form an oxide film on the surface by applying an anode current, also known as surface anodization. After the aluminum pipe or product is anodized on the surface, its corrosion resistance, hardness, wear resistance, insulation, and heat resistance are greatly improved. The most anodized metal material is aluminum. Anodizing of aluminum tubes is generally performed in an acidic electrolyte, with aluminum as the anode. During the electrolysis process, the anion of oxygen interacts with aluminum to produce an oxide film. This film was not dense enough when it was initially formed. Although it has a certain resistance, the negative oxygen ions in the electrolyte can still reach the aluminum surface to continue to form an oxide film. As the film thickness increases, the resistance also increases, so that the electrolytic current decreases. At this time, the outer oxide film in contact with the electrolytic solution is chemically dissolved. When the rate of oxide formation on the aluminum surface gradually balances with the rate of chemical dissolution, this oxide film can reach the maximum thickness under this electrolytic parameter. The outer layer of aluminum anodized film is porous and easily absorbs dyes and colored substances, so it can be dyed and improve its decoration. After the oxide film is sealed with hot water, high-temperature water vapor or nickel salt, its corrosion resistance and wear resistance can be further improved.
Ibeere:2: Can I return the aluminum tube if I figure out the shape and size is not I want?
Yes, but if the mistake is make by your side(such as your information details misleading us, you do not confirm the sample first) then we cannot accept the goods return.
Ibeere:3. What payment term you would accept?
So far we only accept the TT, which is 30% idogo, isanwo iwontunwonsi lodi si ẹda B / L laarin 7 ọjọ.
Fi ifiranṣẹ rẹ ranṣẹ si wa: