鋁柵欄不焊接
Aluminum Fence without welding
發送詢問或給我們發送電子郵件以告訴我要求, 我們將為您定制.
Changyuan aluminum alloy guardrail/fence is made of 6063 industrial aluminum. It is made by extrusion, aging, soldering, and high-temperature electrostatic spraying. The aluminum alloy guardrail does not need welding, wire connection and corner connection. Its nodes are tight and seamless, safe and reliable, beautiful and fashionable, not rusty, and excellent in environmental protection and long life. The color aluminum guardrail is the crystallization of a major revolution of the guardrail industry in China, which not only meets the needs of the development of the times, but also responds to the strategic guideline of low carbon consumption, energy conservation and environmental protection. In people's life, it will become an ideal product indispensable for safety enclosure and decoration. It will become a beautiful landscape in the construction of civilized cities. In the construction of the real estate industry, it will become a new measure, new concept and new image of industrial development.
陽台欄杆
建議用於花藝設計的油管搭配
扶手(毫米)
80*40*1.5 變形管
80*40*1.5橢圓管
60*40*1.5

異型管
80*40*1.5

橢圓管

60*40*1.5

異型管
60*30*1.5

橢圓管

60*40*1.5

異型管
60*30*1.2

橢圓管

崗位(毫米)
50*50*1.2

方形管

40*40*1.2

方形管

40*40*1.2

方形管

40*40*1.2

方形管

軌(毫米)
40*40*1.2

方形管

32*32*1.0

方形管

32*32*1.0

方形管

32*32*1.0

方形管

糾察(毫米)
19*19*1.0

方形管

19*19*1.0

方形管

16*16*0.8

方形管

16*16*0.8

方形管
12*15*0.8

橢圓管
圍欄系列
建議配置圍欄的油管
崗位(毫米)
50*50*1.2 方形管
40*40*1.2 方形管
50*50*1.2 方形管
40*40*1.2 方形管
40*40*1.2 方形管
軌(毫米)
40*40*1.2 方形管
40*40*1.0 方形管
32*32*1.2 方形管
32*32*1.0 方形管
32*32*1.0 方形管
糾察(毫米)
19*19*1.0 方形管
16*16*1.0 方形管
19*19*1.0 方形管
16*16*0.8 方形管
16*16*0.8 方形管
12*15*0.8 橢圓管
| | |
| --- | --- |
| 描述 | Archeticture鋁擠型材 |
| 表面處理 | 研磨完成; 陽極氧化; 粉末塗層; 木紋; 電泳; 熱轉印 |
| 價錢 | 華南金屬交易所/ LME原鋁價格 + 最有競爭力的成本轉換 |
| 模具政策 | 每個項目購買量,以獲取 3 噸, 退款模具付款 |
| 交貨時間 | 樣品搭配 15 天; 體面的順序 15-30 天 |
| 付款期限 | 30% 存款, 應付貨款餘額 (EXW); 要么 30% 存款, 應付提單副本中的餘額 7 天 |
| 包裝標準 | 內部有保護膜和珍珠棉,外部有收縮膜 |
| 樣品 | 免費樣品 ( 承受的重量 2 公斤) 可以根據要求發送 |
| 質量 | 接受第三方測試 |
| 擔保期限 | 如果運送的產品不能滿足要求, 總訂單金額將立即退款, 或安排新的替換貨物 |
Advantages:
1.Easy and fast production and installation, using patented snap-in connection, greatly improving installation efficiency.
2.There are many varieties and specifications, and you can choose a variety of shapes, which have both European and American styles and today's popular fashion, showing noble and modern beauty.
3.safety, environmental protection, harmless to people (animals), even if the fence is not accidentally touched, it will not hurt people like steel and iron fences.
4.The guardrail has sufficient strength and impact resistance.
5. using special spraying or oxidation, anti-ultraviolet, no fading, no yellowing, no peeling, no cracking, no foaming, no moth, the service life of aluminum alloy fence can reach more than 60 年份.
6.Simple structure and light material: The product structure is assembled without welding points. It is assembled by using aluminum alloy profiles, aluminum alloy guardrail accessories and screws. The connection is tight, there is no loosening and falling off, and the safety performance is high. Aluminum balcony guardrails are easy to install, easy to process, and lightweight.
7.Aluminum alloy balcony guardrail has high strength, flexibility, and good corrosion resistance. Compared with other traditional materials, aluminum alloy balcony guardrails have a hardness that can withstand larger impact and tensile forces, and has better flexibility. Sex. The surface of the aluminum alloy balcony guardrail is treated with anti-oxidation, which can make the aluminum alloy products have extremely high corrosion resistance.
8.The color of the aluminum alloy balcony guardrail is diverse, and the spacing of the products is carefully measured and verified. It not only plays a role in safety protection, but also enhances the visual effect of the appearance and the taste of the tall. The guardrail can be matched and assembled according to the requirements of customers to meet the needs of customers' home life.
9.Aluminum alloy balcony guardrail is a kind of green, healthy and environmentally friendly product. Under the current harsh environment, aluminum alloy guardrail manufacturers have adopted products with high environmental protection and safety performance according to national standards, creating a safe and healthy for home residents.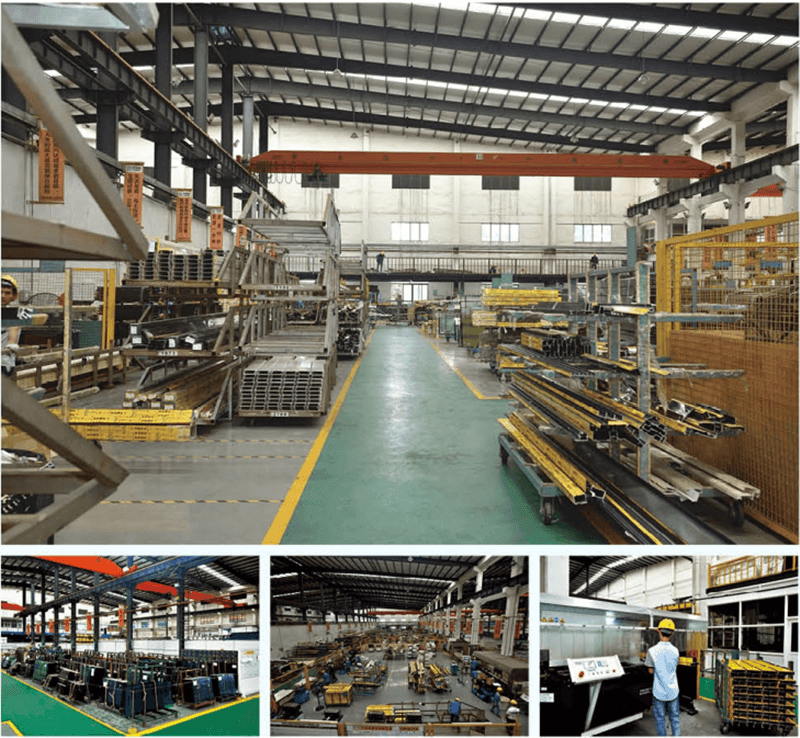 應用:
適用於室內和室外樓梯, 陽台, 落地窗, 自動扶梯開口, 玻璃幕牆護欄和平台, 民用走廊和工業建築護欄, 等等.
質量:
CE認證, SGS, ISO9001, ISO14001和RoHS認證

Changyuan's advantages:
廣東兩個生產基地.

與多家門窗工廠建立良好的合作關係.

最佳銷售團隊和技術團隊為我們的客戶提供支持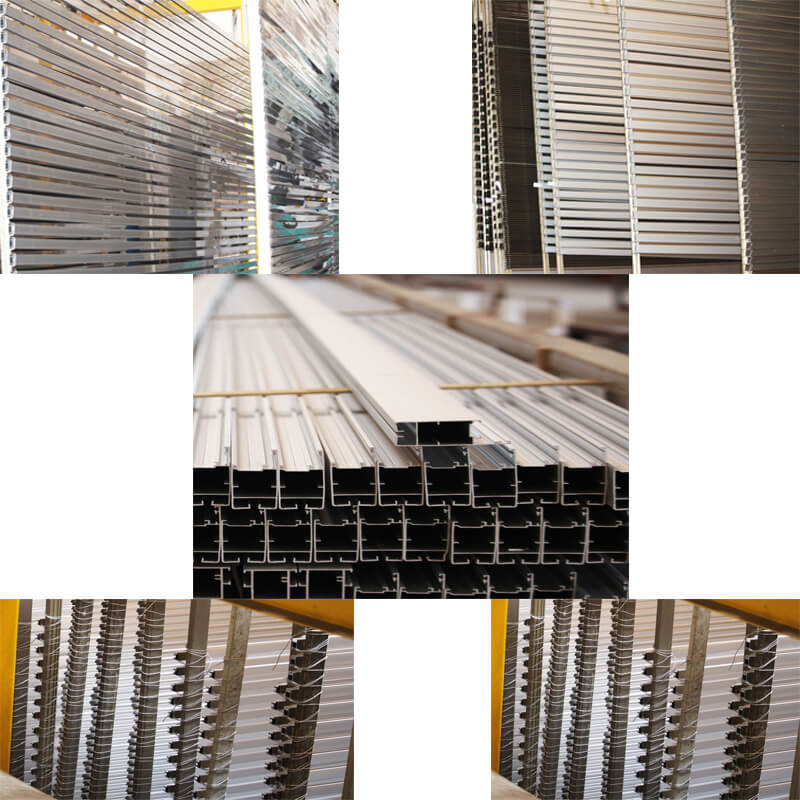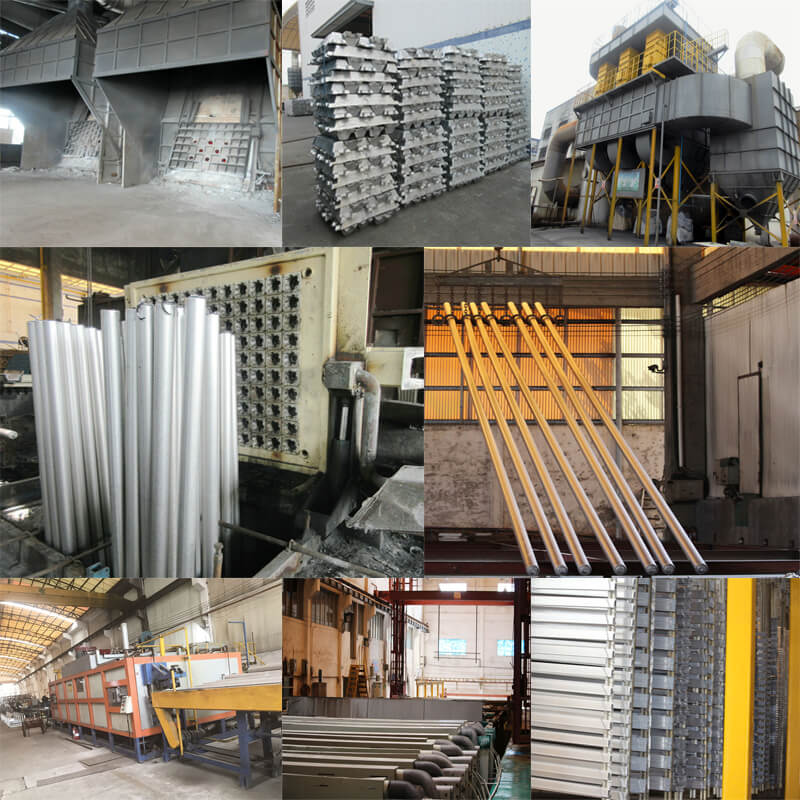 F&問:
Q1: Can I do the powder coating on the aluminum railing?
是! We use the RAL color sample, just let me know what kind of color you need/
Q2: If I only need the materials instead of the whole set fence, can you do that for me?
是, it can be save more space for the container.